Spy On Your Kids: Right Or Wrong?

By
.(JavaScript must be enabled to view this email address)
Wednesday - October 01, 2008
|
Share

Del.icio.us
In his latest book, Hold Tight, popular novelist Harlan Coben tells about parents who use currently on-the-market software to spy on their son's visited Internet sites, his e-mails and his phone text messages.
Where that all leads you'll have to discover as a reader. I'm just going to deal with this difficult question: Is it OK (ethical, right, etc.) for parents to spy on their kids?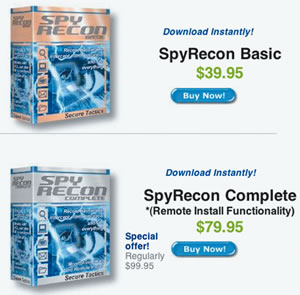 My answer is a firm "no." It's an invasion of privacy and a breach of trust to spy. But as all parents know, very little in life is a "one size fits all" affair. Here I am speaking up for privacy while I support parents' right to know about any medical procedure - including abortion - before it's performed on a minor child in their care. I figure that I - not the child - can make the most mature judgment. But I'd make the child's wish the major influence in my decision.
In our house, we were never even tempted to take a peek at our daughter's diaries when she lived with us. She didn't have to lock them. She only had to tell us not to read them. So we didn't.
But then our daughter was an excellent student and never got into any trouble. Obviously, we have no way of knowing if she was an underage drinker, a drug user or when she became sexually active. She never appeared drunk or under the influence of drugs and she didn't become pregnant or, to our knowledge, catch a sexual disease.
But some of you have real problem kids and the urge to spy becomes urgent. And you can do it through local spy-equipment companies that sell key-loggers which record and reassemble every stroke on the computer keyboard; a network analyzer and packet sniffer for keeping track of e-mail, instant messaging and website activity; also a program that captures and saves screenshots of what's being displayed on the monitor.
But before you do that, ask yourself how you'd feel if you discovered that your child or your spouse were using those gadgets to spy on you. Hardly any of us wants others to know every thought we have, every private thought we've e-mailed to someone else, or even every site we've checked out on the Internet. It's our private business, unless it's done against rules on a business or government computer or phone.
I don't think your child would ever trust you again if you were caught spying.
But I've read comments from parents who don't care about that and feel it's their obligation to find out what's going on with a child perceived to have problems, or who may be going against a family's very straight-laced religious values.
A 1997 adolescent health study, which interviewed more than 12,000 teenagers, concluded that the single greatest protection against high-risk teenage behavior is a strong emotional connection to a parent. I agree. In our home, our daughter knew that we expected high-level behavior and high achievement. We didn't demand it, we just expected it and she didn't want to disappoint us. We were available to talk about any problems without critical judgment. We were just good resources to help solve problems.
Remember that you can't forbid your child to experiment with risky behavior. That's what they're really good at during the adolescent stage.
Yes, the tools are there for you to be sneaky and you can argue that a parent has a right to know what the child is up to.
But before you use those tools, talk out the downsides.
Most Recent Comment(s):