UH's Greatest Season-ending Wins

By
.(JavaScript must be enabled to view this email address)
Wednesday - December 01, 2010
|
Share

Del.icio.us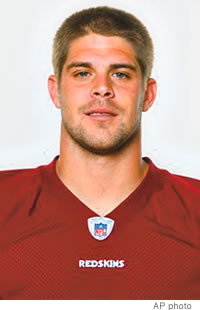 Colt Brennan led the greatest season-ending win for UH in 2007
The end of the regular season means so much to all of us fans of UH Warrior football. It's a time to honor the seniors with their annual Senior Walk at Aloha Stadium. And it's a time to reflect on some of the greatest moments in University of Hawaii football history.
With the premise that bowl games are extra and so they don't count in this list, here are my Top 10 selections as the Biggest Hawaii Wins in the UH Football Regular-Season Finale:
1) Dec. 1, 2007. With a BCS bowl berth and an unbeaten season on the line, Colt Brennan brings the Warriors back from a 21-point deficit to beat a Pac-10 foe and complete an improbable 12-0 regular season. Final score, Hawaii beats Washington, 35-28.
2) Dec. 1, 1990. Twenty years ago this week, BYU came to town with a No. 4 national ranking and a quarterback Ty Detmer, who was named winner of the Heisman Trophy less than eight hours before the start of the game. That night, Garrett Gabriel and crew decimated Detmer and the Cougars for the second straight year. Final score, Hawaii blasts BYU, 59-28.
3) Dec. 8, 2001. With the reality that they would be kept out of a post-season bowl game despite an incredible season, June Jones' Warriors had something to prove against ninth-ranked BYU. Nick Rolovich and Chad Owens had record-breaking performances as Hawaii put on a show to remember on national television. Final score, Hawaii humbles BYU, 72-45.
4) Dec. 4, 2004. The Warriors needed a fourth straight victory to clinch a seven-win season and a berth in the Sheraton Hawaii Bowl, and they would get it with an incredible second-half comeback against the Big 10 Michigan State Spartans. Final score, Hawaii shocks Michigan State, 41-38.
5) Dec. 5, 1992. Bob Wagner's team was picked to finish eighth in the WAC that year, but Michael Carter and company stunned their conference foes by winning a share of the title. Then, they picked up an improbable 10th win of the season against non-conference foe Pittsburgh. Final score, Hawaii throttles Pitt, 36-23.
6) Dec. 5, 1981. Dick Tomey's Rainbow Warriors made the Top 20 that year before back-to-back losses snapped an early eight-game win streak. But UH got back on the winning track in its finale against the visiting Gamecocks of South Carolina to finish the season at 9-2. Final score, Hawaii rips South Carolina, 33-10.
7) Dec. 3, 1988. Another nine-win season for the 'Bows, as Warren Jones and Garrett Gabriel showcased their talents in a banner finale against a Pac-10 foe that has been making a name for itself this year. Final score, Hawaii hammers Oregon, 41-17.
8) Dec. 1, 1973. In the same season that Dave Holmes and crew shocked Washington when they were 50-point underdogs, the Rainbows finished off against visiting Utah with their ninth victory of the year. Final score, Hawaii edges Utah, 7-6.
9) Dec. 1, 1979. In a game memorable for the fact that it was Arizona State's final game in the WAC before joining the Pac-10, the Rainbow Warriors sent them packing with a humiliating road defeat. Final score, Hawaii embarrasses Arizona State, 29-17.
10) Dec. 6, 1941. In a contest most notable because of what happened the day after the game, Hawaii finished up the '41 season with a victory over visiting Willamette. The visitors joined in the war effort almost immediately, and many stayed on to become police officers or enlist in the military. Final score, Hawaii stops Willamette, 20-6.
There also have been noteworthy losses in the final regular season game of the year - against USC, Notre Dame, Oregon State, Nebraska and others - but let's focus on the positive this Saturday night against UNLV. There's nothing like a victory to make the Senior Walk one to remember!
See you at Aloha Stadium!
Most Recent Comment(s):