Political Courage Is What We Lack

By
.(JavaScript must be enabled to view this email address)
Wednesday - April 28, 2010
|
Share

Del.icio.us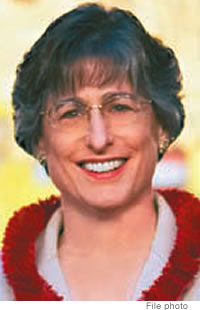 Gov. Linda Lingle: Where's the leadership?
A sign at the mini golf course made it very clear: The course is open on Fridays - all furlough orphans are welcome.
I don't know how much business it actually gets from schoolkids with nothing to do, but that sign was an indication that this unwanted and damaging schedule is solidifying in Hawaii and having ripple effects across the economy.
Good, maybe, for some, in the short term. But think about what this means for the long-term prospects of children denied a chunk of their education.
The school year is coming to a close and it will mark a sad reality - the unfinished business of Furlough Fridays. It is obvious to almost everyone by now that it is too late to save this year.
So now what?
Well, more. More effort, more talk, more compromise and more determination.
An infusion of political courage wouldn't hurt.
What has to happen for next year is a renewed effort on all sides to lock themselves in a room until they get the job done. The Hawaii State Teachers Association, the Board of Education and the Department of Education have to go back to the drawing board and look at everything, starting with a realistic and workable budget.
And of course Gov. Lingle has to step up and play a more reasoned, hands-on role in the process. Lingle needs to chuck the politics and public arguing and be the leader we need at this critical time.
I still can't believe how clumsily the "sitin" was handled. Lingle appeared to lose control and allowed it to deteriorate to the point where parents were arrested and the story was covered worldwide. What kind of lesson did the children learn, that taking their case to the top is likely to end in disappointment?
I'm not saying a meeting would have guaranteed agreement, but at least the governor could have claimed to have listened. She could have defused the situation before people were taken away in handcuffs.
This, plus the belief that the union and Department of Education are unwilling to make sacrifices, contributes to the growing problem with public perception. People are beginning to shrug their shoulders and take the cynical view that "Eh, whadaya do? It's politics. Nobody listens to us anyway."
Families across the state are left feeling angry, frustrated, helpless and ignored. Why bother getting involved if Hawaii's top elected leader won't even meet with people who have legitimate concerns? Why bother getting worked up if the union won't budge?
Again, I'm talking about perceptions - which, if left unchecked or unchanged, can affect reality. And this in a state where voter apathy is a persistent problem. That apathy is only hardening as more time passes without a solution.
If this state goes another year without restoring those school days, it'll be a disaster for the future of our kids - and a national shame.
Most Recent Comment(s):