Legislature's Fresh Faces, Views

By
.(JavaScript must be enabled to view this email address)
Wednesday - February 16, 2011
|

Del.icio.us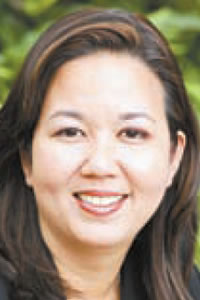 Sen. Jill Tokuda / File photos
Listening to Hawaii's crop of young legislators, you might think that political ambition blossoms in the cradle. Consider the case of Windward Sen. Jill Tokuda. At age 4, she told her mother that she wanted Ronald over Jimmy for president.
"I may have been thinking of Ronald McDonald," she admits. "Four years later, I was for Walter Mondale and Geraldine Ferraro. I've been tracking politics ever since."
And participating in it. As an 18-year-old senior at Castle High School, Tokuda served as a "student member of the Senate" sponsored by Sens. Mike McCartney and David Ige. "I worked on the omnibus education bill of 1994. I can't conceive of how many rules they broke, but they sat me up at the table in a conference room."
Following high school, Tokuda headed straight for politics central: Washington, D.C.'s, George Washington University. While studying for her degree in international relations, Tokuda volunteered at the Democratic National Committee. She considered going to law school. The year she spent thinking about it, she was back in Hawaii working for the Pacific and Asian Affairs Council.
But politics pulled at her. Tokuda worked briefly on Councilman Duke Bainum's staff, then joined Lt. Gov. Mazie Hirono's staff.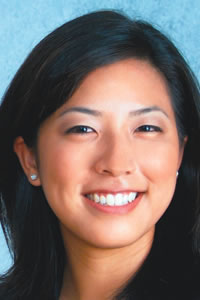 Rep. Linda Ichiyama / File photos
"Ben Cayetano approached me in 2000 about running for the Senate," Tokuda recalls. She was 23 at the time. "I told him that I'd be a state senator someday, but not until I'm ready."
In 2006, Tokuda was ready. Then when Bob Hogue vacated 24th Senate District's seat to run for Congress. Tokuda, then 30, jumped into the race and won. "Young people bring fresh energy to the process," says Tokuda.
Like Tokuda many of them come up through a farm system that may make old vets out of them. Take freshman representative Linda Ichiyama. She is only 24 years old, yet she's already served on the Hawaii State Student Council and as the non-voting high school member of the Board of Education, received a baccalaureate degree from Georgetown University, finished law school at UH, and done internships with state Reps. Blake Oshiro and Sen. Suzanne Chun-Oakland. Whew!
Or new Republican state Rep. Aaron Johanson. At the age of 6, his father had him watching the The McNeillLehrer News Hour: "'Age,' my father said, 'is no excuse.' He wanted me to be interested in larger affairs."
Like Tokuda and Ichiyama, Johanson excelled in high school but was interested in larger affairs. He served as the student member of the executive board of the Parent-Teachers' Association and vice president and treasurer of the Moanalua High School student body. In the summer before college, he worked on Linda Lingle's 1998 gubernatorial campaign.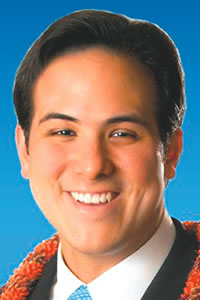 Rep. Aaron Johanson / File photos
Johanson majored in history at Yale, thinking he'd go the law school route following graduation. But he found a job in the Bush White House instead. After he spent two years there and two more in a management position at the U.S. Mint, House Minority Leader Lynn Finnegan hired Johanson. When Finnegan decided to run for lieutenant governor last year, Johanson was elected to her open House seat.
Tokuda, Ichiyama and Johanson exude a combination of ambition, energy and optimism. But Hawaii's youthful legislators need patience as well.
Chris Lee's trying to find some. Lee stoked his political ambitions as a staffer in the offices of Democratic state Reps. Sylvia Luke and Scott Saiki. In 2008, Windward Oahu's 51st Representative District seat emptied with the decision of Tommy Waters not to run for re-election. At 26, Lee ran and won.
But ambition, energy and youth can be frustrated. Lee joined the dissident ranks of mentors Luke and Saiki in the House organization battles of 2008 and 2010; both years, the faction supporting House Speaker Calvin Say triumphed and Lee found himself "in Siberia."
Lee describes himself as "more frustrated than ever before, but hopeful. There are a whole bunch of people who've been here a long time," says Lee, "and they've created a House culture that's resistant to change.
"But over the next few years, a great deal is going to change. I want to stick around and see how this place evolves."
Most Recent Comment(s):