A Guy's Happy Place

By
.(JavaScript must be enabled to view this email address)
Wednesday - April 30, 2008
|

Del.icio.us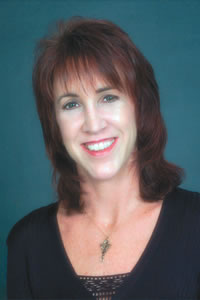 Mitzi Gold: Men are different
Men, it's time to find your happy place. Close your eyes for a moment and decide where that place might be. Is it a night out having a few beers with your buddies? Is it on the golf course on a sunny Sunday? Or perhaps it's just getting a few moments of peace when you come home from work at the end of the day - where you can sit on the couch with no one around and have complete control of the remote.
Wherever your happy place might be, it's about time you found it. In recent years, more of an emphasis has been placed on women taking care of themselves. Many women are putting more energy toward finding their own "happy place" and taking time out of their busy schedules to do the things that make them feel fulfilled. They are feeling less guilty about taking this "me" time to recharge because they've learned that it makes them happier wives and mothers.
Men deserve the same. They deserve time to relax and recharge without having to feel guilty or undeserving of it.
According to Mitzi Gold, Ph.D., director of the Mars & Venus Counseling Center of Hawaii, she's seeing a lot more men age 40 and up who are going through a "mid-life crisis" of sorts - leaving their wives and children to search for the happiness they feel is missing in their lives.
Gold maintains that this drastic measure can be dealt with in a much different way if men would just take the time to focus on what truly makes them satisfied.
"We need to focus on how to help men be happy with themselves," she says. "There is a big push for women to feel happy with themselves, but men don't typically feel a lot of stuff and maybe aren't realizing that they are unhappy."
By the time they reach that point, these men typically just want out. They've spent years working hard, trying to be a good husband and father, and going along with what the family wants.
Sometimes, these men think that, if they just get a new place or a new woman, their feelings of unhappiness will go away. This, however, is not the answer, says Gold.
"A lot of times men can't articulate what's going on for them," she explains. "They don't know what to do with the unhappiness or dissatisfaction. Sometimes they might not even realize they are depressed. When they do decide something is wrong, they tend to blame the women in their lives. He figures everything around him isn't working, so he'll just get out and then he'll be happy. But then he doesn't necessarily feel any better, because he's not addressing what really makes him happy."
Gold says this is an area that is rarely discussed. "We think men are already doing what they want to do."
But this isn't always the case. When men take on the responsibility of family and children, they will inevitably take less time for themselves. Sometimes they forget about taking that time completely when the demands of work, sports practice, dance recitals and errands take over.
Gold says that testosterone-building activities such as time with the guys helps men recharge and relieve stress, much the same way the hormone oxytocin does in women.
Furthermore, Gold says women should encourage their men to go out and exercise, hang with their buddies or pick up a hobby. It's important not to look at it as a personal affront - taking time for himself doesn't mean he doesn't want to be around you.
"Women can keep going and going," says Gold. "We have this ability to go from work right into home, but men need to lay out and take a rest. They really love quiet. Women might see their man lying on the couch and think, 'Well, if he's just going to lie there, he should come help me instead!' But then the stress just builds and builds inside the man if he's not able to recharge in the way he needs."
At some point, says Gold, your man will get off the couch and participate with you and the kids. Men just rebuild their energy differently than women do.
Most men want to give - they want to make their wives and children happy. But this should not be done at the expense of personal fulfillment. If you can get out and take a little time for yourself, you'll feel better.
"It's very possible to discover what makes men happy and helps them to have a fulfilling life," says Gold. "And, more than that, it's important to give them permission to find out what that is for them."
You never want your man to get to the point where he feels so burnt out, misunderstood and disrespected that he can't find another option but to flee.
These days, it's a tough balancing act for everyone between work, family time, romantic relationship time and alone time. Striving for that complete, fulfilling "happy place," however, is well worth the effort for us all.
Most Recent Comment(s):