Jumping Into The Dating Pool At 40

By
.(JavaScript must be enabled to view this email address)
Wednesday - May 14, 2008
|

Del.icio.us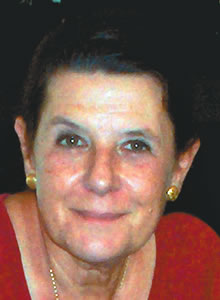 Rosemary Adam-Terem, Ph.D.
If you think dating in your 20s is difficult, try dating in your 40s after you've ended an 18-year marriage and have two teenage children.
"It's dreadful," my recently divorced friend Mary explained, covering her face with her hands. "Just awful."
Mary had dated only two other men before marrying her husband when she was 24 years old. After 18 years with one guy, Mary couldn't even begin to fathom what it would be like to be romantically involved with someone else now.
The thought of dating again scared her to death. "Well, I'm no spring chicken," she said, motioning to her post-child bearing body.
"You look great," I insisted. (She really did look great after all.) "It's illogical to think after two children you're going to look exactly the way you did when you were 24. But you are still beautiful."
And Mary was a great catch, too. She was perky and funny and extremely intelligent.
Mary's husband had jumped right back into the dating game. A year after their divorce, the tally (which Mary was keeping) read: ex-husband - four, Mary - zero.
"Just because he dated four women this year does not mean they were quality women he could have a meaningful relationship with," I said.
"That's just it," Mary said, throwing her hands in the air. "He doesn't care about quality. He's just having fun. I can't even bring myself to do that."
I tried to explain to Mary that dating after marriage was not a race. She didn't have to match her ex-husband date-for-date. But I think what was frustrating Mary the most was that she was so scared to "get back out there" again, that she wondered if she'd have to live the rest of her life alone.
According to Rosemary Adam-Terem, Ph.D., a clinical psychologist in private practice, Mary's feelings are quite common.
"A lot of people are dating again later in life. They're doing something they haven't done in 25 or 30 years. It can be very hard," she says. "But while some things have changed, some things are still the same."
Adam-Terem says that the biggest issue facing both men and women in this situation is the fear of rejection.
"There are personal things, too," she says. "You don't look the way you did at 25 now that you're 45."
You still want to put your best foot forward, but don't kill yourself over trying to reclaim the perfect body.
"On average, people do find they want to wait a little bit after coming out of one relationship before going into another one," says Adam-Terem, a member of the Hawaii Psychological Association. "Get over the relationship first so you're not making too many comparisons."
Dating is about finding the right person, she says. "You might be looking for another life partner, but maybe you're not."
So take your time and get to know someone. Are you compatible? Do you get along? Do you have the same values? These are things that are essential in dating, no matter what age you are.
If you have children, dating could be doubly difficult with other people's feelings to consider. Adam-Terem recommends not bringing anyone around your children unless you're fairly sure this person will remain in your life for a while.
"The most important thing for any age, but particularly for people re-entering the dating scene, is you're unlikely to meet the right partner on the first or second try," says Adam-Terem. "You have to be willing to be patient. Get to know a bunch of different people and don't have too many expectations. It's an amazing thing when you do find a partner who fits you well."
So what's the best bet for where to go to find a quality date? Adam-Terem says be true to yourself.
"If you go to a club to meet someone and really you're interested in being an ocean paddler, then you're in the wrong place."
Go to places where there are people who share your same interests. This allows you to be yourself, and this is a big rule, says Adam-Terem. She adds that being introduced by friends is not a bad thing, but being set up on a date could be. It's much better to meet and mingle in a casual group.
If you still feel like you just can't face the dating world, it's OK.
"A lot of people express fear that they'll never find someone again," says Adam-Terem. "It does feel that way until you meet someone you're interested in and then it picks up and you feel good again.
"But also don't feel like you have to meet somebody. Don't panic. Relax. Don't feel hopeless. Dating is still tough like it used to be, but if you hang in there and be yourself, it'll be all right."
Most Recent Comment(s):