Letting Go Of The Anger ASAP

By
.(JavaScript must be enabled to view this email address)
Wednesday - January 23, 2008
|

Del.icio.us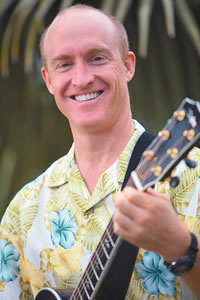 Doug Schwartsmith, Psy.D.
Clarissa was tossing and turning. She couldn't sleep. She rolled over and tapped her husband on the shoulder.
"What?" came his cold reply. "I can't sleep," she said. "Can we make up?"
"No, I'm mad," he said with his back to her.
"But I can't sleep," Clarissa said.
"Too bad," her husband mumbled before he began snoring again.
Clarissa was left alone with her thoughts and spent the rest of the night in a restless half-sleep. When they awoke in the morning, he was still angry and the two spent half the day in a tense silence.
This was their pattern whenever they got into an argument.
Now, Clarissa remembered advice her mother had given her long ago: Never go to bed angry. It was something Clarissa heard all her life, right up until the day she got married.
"This is especially important for your marriage," her mother had said. "No matter how angry you are, you should never go to bed angry."
Clarissa never bothered to ask why this was important because the advice itself sounded like an excellent concept.
Clarissa tried to get her husband to follow this pearl of wisdom, but if he was mad, he was going to stay mad, no matter what the time of day.
She couldn't figure it out. Why would he want to hold on to all that anger for so long? Clarissa confided in her friend, George, who sympathized with her concerns because his wife was the same way.
"We should start a club," Clarissa declared. "The 'Never Go to Bed Angry' club. We'll teach people why it's important to make up before bedtime."
But why was it important? Clarissa wasn't sure, but she knew she wanted to live her life that way. The problem was, it always took her husband so much longer to get over a fight. He could fall asleep easily, but for Clarissa it was torture.
"It's a good habit to learn to resolve conflict," says Doug Schwartzsmith, Psy.D., a clinical psychologist in private practice in Kailua. "Sometimes, part of conflict resolution strategy is to decide that you are not going to do anything with the issue right now because you don't have time or you're too upset, and it might be a good idea to wait a bit before discussing it. It's good to take a breather as long as you agree you're gong to come back to it and attempt to resolve it later."
Schwartzsmith says that when you take a break and come back to it, sometimes the problem is just much less important than you originally thought it was.
More than that, he says, it's important to learn to resolve conflicts as soon as possible because otherwise it will come out in ways that aren't healthy. You might start holding a grudge or storing up anger to the point where it becomes festering resentment.
"Then you poison your marriage and you poison yourself," says Schwartzsmith, a member of the Hawaii Psychological Association. "Holding on to anger is not healthy, and it's important to remember that, ultimately, every person's anger is his or her own problem."
Schwartzsmith says it can help to plan ahead. "If this kind of conflict happens enough, it's good to have a plan where you agree on how you're going to handle the argument," he says. "You have to have ground rules for fighting. One might be that you have to allow the other person to call an intermission."
It doesn't hurt to remind yourself about how to deal with your anger. Know that if you open your mouth to lash out when you're mad, you'll never be able to take it back. Your partner will always remember it and you'll always regret it, says Schwartzsmith.
It's also important to respect your partner's need to get a good night's sleep, he says. "If the person who is sleeping is just blowing off the other person's issue, that's plain nasty. This is when you need to be participating in your marriage."
Get back in touch with the big picture of why you got married in the first place. Know that relationships will go through its natural ups and downs and everything doesn't have to be perfect right now. Have confidence that you will resolve the conflict eventually and focus on your love, not your anger, says Schwartzsmith.
Maybe in part this is why we're told to "never go to bed angry" by people who have lived and learned in their marriages. It might not kill you to stay mad at that moment, but what does it help? You can come back to it later when you're not so emotional about the issue. And really, getting over your anger before bedtime is just a good way to the end the day.
Most Recent Comment(s):