Parents' Split Tough For Adult Kids

By
.(JavaScript must be enabled to view this email address)
Wednesday - September 19, 2007
|

Del.icio.us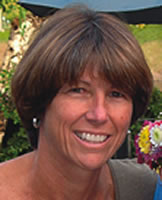 Terri Needels, Ph.D.
I don't care how old you are - it's always difficult to adjust to the "new family" after your parents divorce.
By the "new family" I mean the new dynamic between parents and children as well as when one or both of the parents start to date someone new. You could be 8, 18 or 38, but no matter the age, having to learn a new way to relate to your parents or their significant others can be trying, to say the least.
This is the case for my friend Karen. Her parents divorced and started dating again when she was 35, after Karen already had a husband and two children of her own.
You'd think, because Karen was older and settled in her own life, that dealing with the divorce of her parents would have been a little easier than say, if they had divorced when she was still living at home or was still a child herself.
"That's what people think," Karen told me. "They don't understand that it's still a hard change to take."
Karen's husband certainly didn't understand. His parents were still together. And he thought Karen should just let her parents do what made them happy. After all, she wasn't a child that needed caring for anymore.
"I don't know how to make him understand," Karen told me, "that it's like my security blanket has been taken away. And, yes, I still enjoyed feeling that security even though I'm 35."
Terri Needels, Ph.D., a clinical psychologist in private practice and a member of the Hawaii Psychological Association, agrees that anytime the family system is changed, it's a difficult challenge.
"You're having to adjust to all sorts of new ways to relate to your parents," she explains. "And it's very likely that eventually you'll end up with new family members if your parents remarry. You might even end up with stepbrothers and stepsisters."
The difference, says Needels, for younger children and adult children dealing with divorce can be the resources the adult children have to cope with the change.
"Hopefully, as an adult, you are more mature and intellectually you have a better sense of who you are," she says.
Regardless, the longer your parents have been married, the more years you have for those family memories and rituals to become ingrained in your mind. Parents and family can provide a sense of predictability and comfort that you come to expect and count on, sometimes without even knowing it.
"Then, when the family base is turned upside down and dis-integrates, it undermines that sense of security and confidence in institutions such as marriage and long-term relationships," says Needels. "You're sort of adrift. You don't have a place to go back home to. Or you have a place, but it's not the same as it used to be. The sounds are different, the pictures on the walls are different ... Divorce is not always a surprise, but it's still a huge loss."
Now your parents starting to date again can bring a whole new set of complications into the dynamic between children and parents.
"It's a hard change to go from being parents to being single people in the dating world and hard for children to look at their parents that way too," says Needels.
For the children, it's important to continue on in their own lives and decide just how involved they want to be in their parents' new explorations.
"If you don't want to hear about every date, communicate that," says Needels. "Sometimes parents bring their child into the role of confidant or counselor because maybe their best friend used to be their spouse and now that they're divorced, they might turn to the children for advice and support. Parents can be needy too."
But as a general rule, says Needels, parents should not bring the person they're dating around or discuss the relationship with the children unless they are quite serious about the person.
It takes time for parents to reestablish their own lives and get into their own routine. It's important for them, however, to find other resources to help them get through this big transition in their own lives.
When it comes to the kids, realize that it's a huge transition for them too, and they might not be ready at the same time to deal with the rebuilding part, so don't rush or over involve them, says Needels.
Everyone needs to find a role that's comfortable for them. Stay open to discussion and communicate your feelings to one another. You have to work your way through that uncomfortable time where everyone is readjusting.
Be patient, take it one day at a time. It will get better. And hopefully, there will come a day when the change isn't so uncomfortable anymore. Just remember to help one another through it - be understanding and supportive - because that's what family members do for each other.
Most Recent Comment(s):