The Struggle To Leave The Nest

By
.(JavaScript must be enabled to view this email address)
Wednesday - March 07, 2007
|

Del.icio.us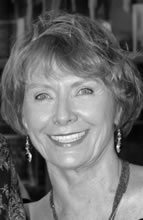 Psychologist Diane Raleigh
The picture was a big hint. My mother drew it. The image was of a rather large baby bird sitting in a nest. The baby bird was taking up the entire nest and it had a satisfied grin on its face.
Behind the overgrown chick were a mama and daddy bird, trying their best to push the giant baby out of the nest.
My mother handed the picture to me after my freshman year in college when I was home for the summer.
"This is you," she giggled. I'll never forget that drawing. First, because who knew my mother was such an artist? And second, because of the message it not-so-subtly hinted at: Mom and Dad were ready to cut the parental cord.
"Cutting the cord" can be difficult for both parents and kids, but it's a necessary part of life. In a two-part series, The Young View will examine what this means for both parties involved and what to expect, as well as offer helpful tips for making the snip less painful.
This week, we'll look at things from the parental perspective.
Generally speaking, parents have to deal with "cutting the cord" when a child gets ready to go off to college.
"It is a passage that evokes conflicting emotions for parents," explains Diane Raleigh, Ph.D., a psychologist in private practice for more than 25 years and a member of the Hawaii Psychological Association. "Leading up to the actual day of departure, many parents feel a sense of sadness about the upcoming loss, while at the same time, relief. The parents may be relieved they no longer have to participate in the 18-year-old's struggle for independence."
Raleigh says this struggle is often characterized in teenagers by an adversarial attitude.
"The [child] often believes their parents don't understand that skirts the size of belts are 'in,' that clothes piled all over their bedroom are insignificant and rules are meant to be broken. The parent is fighting an uphill battle at this point, which they may look forward to ending."
But such behavior in a teenager is normal, if not essential, says Raleigh.
"In order to make the break, the child must feel a certain degree of detachment and express it by acting out."
Still, the day the parent is actually separated from the teenager at college can evoke heart-wrenching emotions.
"It feels as if the umbilical cord is cut and that feeling is often overwhelming," says Raleigh. "Their baby is gone and life as they have known it is gone as well."
Parents must understand that their emotions of loss, relief and pain are normal. And the good news, says Raleigh, is that while the child goes away, there is a good chance he or she will still need them to be on the other end of the phone when any small thing doesn't go well.
For parents to deal in a healthy way with cutting the cord, Raleigh notes the importance for mom and dad to obtain a new sense of identity, especially if their lives previously revolved around the needs of their child.
"You are no longer playing that role of parent in the form you did before," says Raleigh. "You will always be a parent, but this is your opportunity to focus on your own needs and reinvent yourself."
Cutting the cord takes on a new meaning, however, if you have a child who stays at home too long.
"The problem of a child who stays too long is a difficult one," says Raleigh. "The parent is now having to cope with a semi-adult who doesn't want to be controlled by his or her parents, yet somehow fears leaving the nest."
While parents might enjoy, on some level, having their child remain at home, they must encourage the child to move on by setting strict boundaries. This can be difficult in Hawaii, where the economics of living sometimes make it difficult for financial independence.
"But it is essential, otherwise the child's development will be impaired," explains Raleigh. "The parent must accept the fact that the child should be in control of their own lives."
So whether this means charging your stay-at-home child rent or refusing to do their laundry or make them a sack lunch to take to work every day, parents should set boundaries they are comfortable adhering to.
Cutting the cord doesn't mean cutting your child out of your life, but it does mean providing them with the skills to survive life on their own.
Most Recent Comment(s):