Was APEC Really Worth It?

By
.(JavaScript must be enabled to view this email address)
November 23, 2011
|
Hawaiian Airlines Discount
Share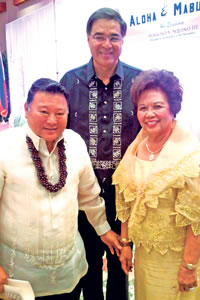 Mufi Hannemann with Maui Mayor Alan Arakawa and Maria Etrata, member of the Philippine Celebrations Coordinating Committee at the APEC dinner in honor of Philippine President Benigno Aquino III. Photo from Mufi Hannemann
One of my favorite moments as mayor was receiving word in November 2009 from the White House and State Department that Honolulu had been selected to host the Asia Pacific Economic Cooperation summit. I remarked at the time that it was an early Christmas gift for the county, state, East-West Center and business partners who had worked hard to craft our bid.
With APEC now behind us, it's time to reflect on the event while it's still fresh in our minds.
The most important question is, was APEC worth it?
Some people are arguing that APEC wasn't worth the effort. They say:
* Security requirements snarled traffic into Waikiki and closed freeways during motorcades, inconveniencing motorists.
* The anticipated revenue will fall far short of the projected $123 million.
* Instead of a bump in activity, many businesses actually suffered because delegates did not shop and dine as much as expected and local folks stayed home to avoid traffic. Ala Moana Center and local restaurants reported slower-than-normal business.
* The Neighbor Islands didn't enjoy an increase in APEC-related visitors. While those are legitimate concerns, I believe APEC was worth our investment of time and resources. To wit:
* We demonstrated that we can be a great place to vacation, do business and invest, and conduct international diplomacy at the highest levels, as APEC and Secretary of State Hillary Clinton's three visits to date have shown.
* Our ability to host the APEC heads of state laid to rest the widely held perception that Hawaii is nothing more than sun, sand, sea, surf and the spirit of aloha.
* We reinforced Honolulu's standing as one of the safest big cities in America, a key point we made in our APEC proposal. Kudos to the Honolulu Police Department and our first responders for their invaluable contributions and collaboration with the Secret Service and other federal and foreign security agencies.
* The international focus on our Islands was tremendous, as reflected in President Obama using the gathering as an opportunity to sign into law a measure to ease visa restrictions between APEC members and commit to another proposal to stimulate travel.
* While it's a stretch to say we reached the $123million revenue projection, hotels on Oahu did very well and other business surged during the weekend, meaning that we generated much-needed revenue and helped our economy.
* The Hawaii Convention Center proved its worth, as did other meeting facilities in Waikiki, Ko Olina and elsewhere.
* We invested money to beautify Waikiki and the Nimitz corridor, which will benefit residents and visitors alike for many years to come. The key now is ensuring government is committed to maintaining the improvements and protecting our investment.
So what's next?
* Host Committee chairman Peter Ho and executive vice chairman Tim Johns did an excellent job in providing the deft local leadership that enabled us to pull this off. What we need to do next is establish a post-APEC committee that could bring the private and public sectors together to follow up on opportunities and pursue events of similar significance.
* We can refine the APEC model by building in more ways to increase retail and related business activity, promote preand post-event travel to the Neighbor Islands, and continue to showcase our many assets in the areas of education and training, science and technology, renewable energy and so forth.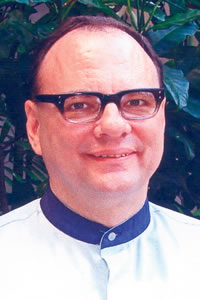 * We must find ways to capitalize on the news media, other than providing traffic reports. With so many international journalists reporting on this event, there should have been more opportunities for our people to tell our story to an international audience and to explain to the public the significance of the APEC talks.
In athletics, followthrough is essential to success. The best athletes pitchers, batters, scorers, rebounders, passers, golfers, what have you always follow through. That's the challenge we face in the wake of APEC. We've been given a gift; let's make the best of it by following through on the opportunities now before us.
Mahalo, President Obama, for selecting Hawaii for this honor.
And speaking of gratitude, Happy Thanksgiving, Hawaii nei.
MUFI'S VISITOR HEROES
Timothy McDonough
Position: Server
Location: Halekulani
Tim McDonough is a one-of-a-kind employee at the Halekulani. Always dependable, outgoing, positive and energetic, this in-room dining server is always coming up with new ideas to better serve guests, improve the workplace and support coworkers.
What's even more impressive is that his work at the hotel is one of two full-time jobs: Tim also is the night manager at The Breakers hotel.
Tim has been with the Halekulani since 1993. He's known to take new employees under his wing and teach them the hotel's standards of service. He customizes service to meet a guest's needs, taking special care to remember guests' names and preferences, and going out of his way to provide a personal touch to the Halekulani's accommodations.
If two jobs weren't enough, Tim also is a devoted father and volunteers with a program that helps the homeless.
Most Recent Comment(s):