A Big Hurray For Versatile Vouvray

By
.(JavaScript must be enabled to view this email address)
Wednesday - June 04, 2008
|
Share

Del.icio.us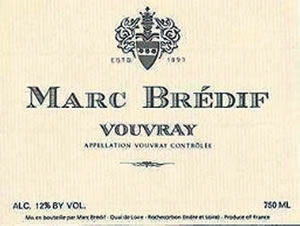 Beautiful, intense flavors
Do you want to know a wine that will quench your thirst, go really well with almost any style of poke, Hawaii Regional Cuisine, Chinese, Thai and Indian food? And it doesn't come from Germany. Does it sound too good to be true? It's not, really. It's a classic wine that was exceedingly popular in the 1970s and has made a huge comeback, being featured almost everywhere you find fine wine. The wine is none other than Vouvray.
This lovely white is made from Chenin Blanc in the Touraine region of the Loire Valley in France. It is grown on clay and limestone over tufa, a volcanic chalky soil. Here it can be made bone dry to dessert sweet and every level of sweetness in between. I enjoy the version with just a suggestion of sweetness that helps round it out as well as cut off spiciness with any food dishes. Chenin Blanc always has a wonderfully refreshing pronounced acidity, which allows it to be one of the most long-lived dry wines in the world. It shares many similarities of Riesling without the stigma of regularly being sweet, and it has an edge over Riesling with a touch more texture and fullness that assures drinkers that they are not just drinking water.
One of my favorites is the 2006 Champalou Vouvray ($14). This is truly a hand-crafted wine made by only the Champalou family: Didier, Catherine and their daughter (with a little help at harvest). But they touch each bottle, each barrel and each vine themselves in their quest to make beautiful wine - and, in my estimation, they have achieved. The 2006 version is full of bright and lively yellow fruits, melons, grapefruit, honey, beeswax, bubblegum and flowers. It is dry, with a hint of sweetness that keeps the length of the aftertaste on your palate for a long while. It has a classic medium to light body and a cleansing appeal that makes it a candidate for always having in the fridge. It is such a pure example of Vouvray. I liken it to a songbird singing sweetly in a quiet forest on a spring morning. It is unadulterated by any oak or overt alcohol, just refreshing and enjoyable.
A new find for me is the 2006 Pichot Vouvray ($14). It also lists the name Domaine Le Peu de la Moriette on the label, but everyone knows it as Domaine Pichot. It's also easier to say and remember. But it's the wine that really made an impression on my palate memory. It is marginally riper in style with a more tropical slant on Chenin Blanc with mango and papaya notes in conjunction with citrus aromas and flavors. Ashade richer on the palate with more sweetness, not too much but just enough, and more honeyed fruit will have you coming back for more like bees to nectar.
The 2006 Marc Bredif Vouvray ($19) rounds out my triumvirate of selections. This expression is on the dryer end of the spectrum with a mineral-laden bouquet surrounded by white flowery peach and an orchard full of lime and lemon. I love how it pierces the palate with beautifully intense flavors that only Chenin Blanc could conjure along with a zing of freshness on the extended finish. This is perhaps the lightest of the three and like a laser is pinpoint in its purity.
Can you see the value of Vouvray? Versatile as any white wine, it makes a cozy companion with a huge array of flavors and preparations. From raw oysters to gazpacho, and steamed lobster to shrimp curry, you won't go wrong with a bottle of chilled Vouvray.
Roberto Viernes is a master sommelier. E-mail
.(JavaScript must be enabled to view this email address)
Most Recent Comment(s):