A Crisis In Elitist Wine Pricing

By
.(JavaScript must be enabled to view this email address)
Wednesday - October 24, 2007
|
Share

Del.icio.us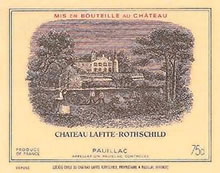 Grange des Peres Rouge is better than Bordeaux at twice the price
This is a warning: There is a crisis fermenting in the world of wine. A crisis is defined as an unstable situation of extreme danger or difficulty. The crisis is that the world's greatest wines are now being sold at prices that are out of reach for an even larger majority of wine drinkers.
Let me disclose that I am a capitalist. I believe that as long as the market (that means you and me) can bear the price of a good product, the producer should benefit and profit as much as possible. I believe in the supply-and-demand graph, where the price will increase as long as demand is high and the supply is low. The market will decide if a product is worth the price being paid for it.
I also realize that the greatest wines of the world have always come with a premium. The First Growths of Bordeaux Grand Cru Burgundies and other Old World rarities have always commanded top prices. Cult wines from California, Australia and Spain are a more recent phenomenon.
But top quality demands top prices. It takes plenty of money to make great wines. Having state-of-the-art equipment, the best quality oak and buying the best vineyard sites have huge economic impact on the price of the wine. Production costs have increased as well. Great wines are usually made in small quantities because either the yield is kept low to concentrate the flavor in the grapes or the vineyard can only produce so much.
Not to mention most wine-makers and owners aren't dumb. They know what they have. As an example, a bottle of 2003 Chateau Lafite-Rothschild (First Growth Bordeaux) sold for $250 a bottle upon release. Now the 2005 vintage is $750 a bottle upon release. Both are great vintages. I know all about inflation, but 300 percent over two years?!
And here is the effect on the industry. At the top end, these great wines are being sold at prices that 99 percent of wine drinkers cannot afford. Have you taken a look at the glass cases at your local wine retailer lately? Do you see anything for less than $100 in there? At one of the club stores, the cheapest bottle behind glass is $299.99! How many of us can afford that?
Elizabeth Spencer Cabernet Sauvignon has satisfying richness
The only people who will end up buying these wines are the elite income class. And that leads the industry into the savage cycle that has put the words snobby and elitist at the top of complaints about wine for new wine drinkers. In addition, at these prices the wines have become luxury commodities that are bought and sold like shares in the stock market. Prospectors are buying these bottles with the intent to hold onto them until they accrue higher resale values - e-Bay, anyone? Or they hit the auction markets at even higher prices, truly putting them out of reach for all but the wealthiest wine drinkers.
In a chain reaction, the lower-end producers (read lower quality) will also push their prices up to fill in the lower-end gap, but with wines that do not merit the higher prices. So when consumers, especially new drinkers, try these wines at elevated prices, their satisfaction levels are lowered. They end up either not drinking wine or drinking less.
Great wines are meant to be drunk and shared. I admire the ability of the wealthy to be able to afford such wines. I would like to do the same. But what do they do with such wines? They collect and hoard them. Some are generous enough to share them and donate them to charities. But most of their wines sit in cold, dark places. Imagine having thousands of bottles of wine in your cellar that you will never get a chance to enjoy because you just don't have enough time on earth to drink them all!
So what can be done about it? Are we to boycott such prices? Many already have. I have some wealthy friends who have not purchased the wines that have stratospheric price changes over the course of a single vintage. Personally, I buy less but better, a couple instead of several, one instead of two. In some cases, I look for older vintages of wines because they are actually less expensive than the current vintage wines and they already have had time to develop. On top of that, there are still great wines and values to be found in every region of the world, but those are becoming increasingly difficult to find.
Buy before the price jumps: Elizabeth Spencer Napa Valley Cabernet Sauvignon $30. Chunky, ripe, fleshy fruit jump out of the glass with a deliciously satisfying richness that makes the palate happy! 2004 Grange des Peres Rouge $75. This is a wine with more flavor and complexity than most Bordeaux at double the price. This is rockin' good juice!
Roberto Viernes is a master sommelier. E-mail
.(JavaScript must be enabled to view this email address)
Most Recent Comment(s):