A Few Pressing Wine Questions For You

By
.(JavaScript must be enabled to view this email address)
Wednesday - July 08, 2009
|
Share

Del.icio.us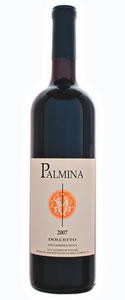 An exuberant wine, no questions asked
I will be the first to admit that, even as a master sommelier, I don't know everything about wine. I know a lot, but there are things that I am still learning and questions I have that have yet to be answered.
I thought I might appeal to my readers to see if perhaps you could help me to find the answers to some of these questions that I have always had about wine. Some are technical, some more philosophical and a couple are just plain comical.
But if you have the answer, please feel free to e-mail it to me. I sincerely hope to hear from you.
1) Where do all the bubbles in a bottle of Champagne go as the wine ages? Have you noticed that as Champagne ages, there is less effervescence in the wine? I thought the corks are not supposed to let air in or out? I drank some Champagne from the 1960s and '70s recently and none of them had any persistent mousse. So what gives?
2) Why doesn't the EU just allow producers to name the grape varieties that go into making their wines on the label for all the wines instead of just some of them? People have the right to know that Hermitage is made from Syrah, Bordeaux is a blend of Cabernet Sauvignon, Merlot and Cabernet Franc, Chianti is made with Sangiovese and Barolo is made with Nebbiolo. Maybe it is the New World that doesn't want the Old World to start putting this information on its labels - because if it does, it might be too much competition?
3) How does a winery produce almost 15,000 cases of a wine and still call it a "Reserve" wine? I guess it's the other side of the same coin when a Bordeaux Chateau sells 16,000 cases of a wine for $700 a bottle.
4) Some people have told me that white wine helps to take red wine stains out. Is that true? Maybe I should drink white wines after red so my dentist will be happy.
5) Who really cares what clone of a grapevine goes into making the wine? As long as the wine tastes good, you can afford it and you can remember its name so you can buy it again, it's a success. Even I don't remember all the numbers and names for clones.
6) If dogs have such great senses of smell, why don't they all like to drink good wine? Maybe just a small bowl with dinner once in a while? They would rather smell other dogs, right?
7) What did the first wine label look like? Did it just say "Wine" or "Vino"? Did it have the measure of liquid, alcohol content, vintage, appellation or health warning on it? I wonder how it tasted.
8) If Champagne producers can use more than one vintage to produce a wine that has a "house" style for consistency, and are revered for it, why don't more still wine producers do the same? I know there are a few, but I would think there would be a lot more.
9) If cork is made from the oak tree, why doesn't every bottle that uses cork as a stopper not taste like wood or at least taste like cork?
Here are two recommendations, no questions asked:
2007 Palmina Dolcetto
($19) This exuberant wine explodes with black cherry, blackberry and spices. It is smooth with an intense black plum flavor and is terrific with tomato-based sauces and pizza!
2008 Drew Family Albarino Valenti Vineyard ($19) This en vogue white grape has found a home in Anderson Valley and is showing some terrific results. It sings with white peaches, grapefruit, citrus and a pleasant herbaceousness. It is light and refreshing, just brimming with drinkability.
Roberto Viernes is a master sommelier. E-mail
.(JavaScript must be enabled to view this email address)
Most Recent Comment(s):