A Gadget To Age Your Wine Quickly

By
.(JavaScript must be enabled to view this email address)
Wednesday - November 04, 2009
|
Share

Del.icio.us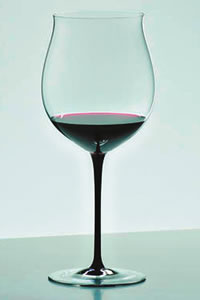 Great stemware is essential
During a wine tasting, one of my guests asked me about the equipment that supposedly ages the wine for you in a short period of time. You know, that little hot plate-looking device that you can program to age your wine quickly. It claims to age your wine for a number of years in a matter of minutes. He asked me if I thought that they worked.
Do I trust it? Here is my stance.
I am not here to impugn anyone's device. But I would like to shed a little (or a lot) of light on the subject. The way I see it, the object of this device is to make the wine taste like it has been aged for a long period of time. This happens in a matter of minutes, or maybe even seconds. To me, this theory is neither provable nor disprovable. There is no physical way for one to take a bottle of wine that is "aged" using this device and compare it to an actual bottle that was aged under proper storage conditions for the accurate amount of time. The only way to do it would be to travel in or bend time. As far as I know, it has not been done yet. I don't know what type of "patented technology" is used for this thing, but how can one compare the result of this process intellectually and rationally if you don't have that same wine aged differently to compare it to?
One would say that all you have to do is take a 10-year-old wine of the same producer and compare it to a newly released wine from the same producer that has been "aged" by this device for an "equivalent" 10 years, and taste those two side by side. But this would completely overlook the differences and vagaries of vintage, production, wine-making techniques and more. There are similarities between vintages, but no two vintages are the same. And unless the wine is a "cookie cutter" wine, there is no way a winemaker will make the same wine the exact same way each year. And if it is a cookie cutter wine, why would you age it anyway?
Another phenomenon is the fact that even winemakers don't know how their wines will develop over many years. The maturation graph is not always steadily increasing or even two dimensional. Some wines close down during certain periods of their evolution. The flavors and characteristics (or the way the wine "shows") also can be influenced by temperature, mood, glassware, food pairing, if any, and maybe even biodynamic cycles. And every wine evolves differently. Some would say every bottle is not the same, nor does it give the same experience every single time.
In conclusion, I cannot trust such a device whether it is some type of microwave or wand. I have said many times that there is one thing that technology cannot reproduce in the production of wine. That single thing is time.
Recommendations: If you are serious about aging wine, then you should definitely purchase a wine fridge. Even a small 25-bottle unit will be worth it. And if you think you will not live to see your wine at its peak, make sure to purchase some great stemware and a good decanter. They will be invaluable for your drinking pleasure, even if the wine is too young. I use Riedel stemware.
Roberto Viernes is a master sommelier. E-mail
.(JavaScript must be enabled to view this email address)
Most Recent Comment(s):