A Lineup Of Wines For Thanksgiving

By
.(JavaScript must be enabled to view this email address)
Wednesday - November 23, 2011
|
Share

Del.icio.us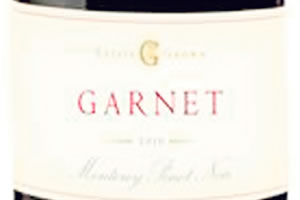 You won't go wrong with this Pinot Noir
Thanksgiving is upon us, and many people are asking me what I recommend this year for their wonderful celebrations. But instead of regaling my readers about what pairs with the turkey, stuffing, dressings, dessert, etc., I figured I would actually put together some really nice recommendations at different price points and budgets in order for everyone to be able to enjoy the holiday with some really stylish wines.
To start, here is my template for a fabulous Thanksgiving meal: Start with a sparkler. Nothing brightens up the beginning of a meal better or quicker than a bottle of bubbly. As the meal starts, I always have a bottle of Chardonnay on the table. Nothing goes better with the turkey and gravy (without the cranberry dressing) than Chardonnay. Then move onto the reds. Beaujolais Nouveau is a piece of heaven when it comes to turkey with cranberry dressing, but that bottle usually gets passed up for a serious bottle of Pinot Noir (my favorite wine ever!). Just to round off the table and keep guests happy, I usually offer a bottle of Cabernet Sauvignon as well, which ties in any other red meats (steaks, roasts, loins, etc.) that may be part of the feast. Dessert is a bit of a wild card as what goes with pumpkin doesn't necessarily go with custard. But a half bottle of something as an after-dinner drink won't hurt.
Here is the lineup for the $100 budget:
Start with a bottle of Roederer Estate Brut ($22). This is the best domestic sparkler for the money. There are lots of Chardonnays to choose from, but the one I'm riffing on right now at a great price is the 2009 Votre Sante Chardonnay ($11). This has just enough butteriness to match your Butterball and still be quite refreshing. Georges Duboeuf is pretty much the only name you need to know when it comes to Beaujolais Nouveau, and the 2011 vintage will run you about $15. For Pinot Noir around the same price, you won't go wrong with 2009 Garnet Monterey Pinot Noir ($14), which is just bursting with red cherries and spices and altogether balanced.
Cabernets can get costly, but if you want a really good deal you must look for the 2009 Desert Wind "Ruah" ($15). This beauty from Washington State absolutely over-delivers on flavor and complexity. And for dessert, grab a pretty bottle of 2010 Pasorina Moscato ($10), which is playful and sweet.
The $300 budget gives us more wiggle room and selection. Champagne is the way to go. Nicolas Feuillatte Brut Rose ($60) is better than ever, and it just gushes with terrific fruit and elegance. It's hard for me not to go Old World for Chardonnay, but the 2009 Evening Land "La Source" Chardonnay ($60) is hauntingly elegant and filled with vivid flavors that it is a first class New World Chardonnay. Fill in with Beaujolais Nouveau so everyone gets a chance to try it. Then move on to a luxurious bottle of 2009 Bouchard Volnay 1er Cru Ancienne Cuvee Carnot ($65). Yes, it is young, but is endowed with such beautiful fruit and floral notes that you will forget your regret of opening at such a young age. The 2008 Justin Isosceles ($65) will definitely fit the bill for your Cabernet fix. This perennial Top 100 wine is strikingly good already. It is thick and deep with flavor and all around masculinity. And for dessert, the 2009 Chateau Roumieu Lacoste Sauternes ($25/375ml) is a gorgeous example of the nobility of Sauternes. It is sultry and sweet, and is amazing with custard!
And for those of you who have no limit or an unlimited budget, the world is your oyster. Just ask for the best.
Whatever you are having, enjoy and be thankful.
Roberto Viernes is a master sommelier. E-mail
.(JavaScript must be enabled to view this email address)
Most Recent Comment(s):