A Myriad Of Uses For Wine Grapes

By
.(JavaScript must be enabled to view this email address)
Wednesday - February 24, 2010
|
Share

Del.icio.us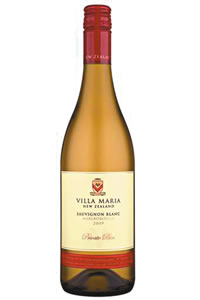 A complex, delicious value
There is a glut of grapes these days in many of the wine-growing regions of the world. California, Central Spain, South Australia and Southern France all have an oversupply of grapes. Add to that the European and American recessions, and you have a "perfect storm" that is resulting in lower grape prices and financial hardship for grape growers.
So what do vine growers do with all of it?
Where does it go?
In Europe, much of the grape harvest is crushed in the winery and then made into a crude wine (something not worth drinking). The wine is then taken to distilleries, where it is distilled to make alcohol. This distillation happens at extremely high temperatures in continuous stills, creating a very high-proof alcohol used in industrial applications. Think rubbing alcohol, perfumes, lotions and medications. The price paid for these wines is quite low, and the vine grower barely breaks even and sometimes may lose money. But losing some is better than losing all.
Some grapes are destined for the cosmetics trade. I am sure that the ladies are well aware of the craze for grape-based cosmetics that are used to enhance the benefits of lotions, soaps and scrubs. Some spas offer a full soak in a tub of crushed grapes and a wine grape juice of your choice. Do you prefer Cabernet or Merlot?
Often grapes are used to help produce coloring agents as well, some of which are food grade. This coloring or dye is used in a host of different products from grape juice to fruit jellies, and textiles to paints. Oddly enough, there are wineries that use added coloring agents extracted from other grapes to help make their own wines darker and more attractive.
Scientists also take these same grapes and extract and isolate some the well-known beneficial compounds for health drinks such as resveratrol, antioxidants and polyphenols. You'll find these blended with other fruit extracts like acai and goji berries lining
the shelves in health food and supplement stores. Some of them taste pretty bad, as if they were made from "lesser" grapes, if you know what I mean.
And perhaps the saddest thing that can happen to the grapes, believe it or not, is they are left on the vine and not even harvested at all. I have seen vineyards where the grape bunches have dried to raisins still on the vine and they are peppered all over the ground. They are just forgotten and
forlorn. It would cost too much to harvest, so they are simply left behind for little critters to eat until it is time to be pruned. Well, at least some creature gets to benefit from it.
Recommendations: 2007 Jaboulet Perrin St. Joseph Rouge ($39) This is terrific Syrah with wonderful balance of savory and sweet red and black fruit aroma. It reaches into the depths of your palate with currants and spices galore. 2008 Villa Maria Private Bin Sauvignon Blanc ($13) Few New Zealand Sauvignon Blancs can match this one for complexity, deliciousness and value. Loads of guava, grapefruit and passion fruit greet your senses with a light and vivacious finish.
Roberto Viernes is a master sommelier. E-mail
.(JavaScript must be enabled to view this email address)
Most Recent Comment(s):