A Mystery Menu At Chicago's Alinea

By
.(JavaScript must be enabled to view this email address)
Wednesday - November 03, 2010
|
Share

Del.icio.us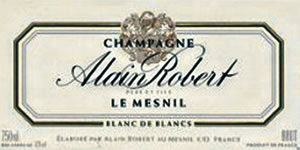 Rare, 100 percent Chardonnay Champagne
I've just returned from Chicago, where I had one of the most spectacular meals this year at Alinea. Chef Grant Achatz combines molecular gastronomy with classical flavors to create a cuisine that touches every single part of your palate and each individual taste bud. The food is mesmerizing in presentation and dazzling in flavor. The menu does not do justice to the complexity or simplicity of the dishes. It lists 21 different dishes with itemized ingredients, but the flavors and presentations are ineffable. One must experience them to truly appreciate.
So, for such a stunningly wide range of flavors, what would you choose to drink with it? Now, for the kicker: How would you choose if you've never even seen the menu?
Yes, that's right, the menu is given to you only at the end of your meal. Of course, the restaurant has a sommelier and a wine-pairing menu. But for me and the group I was with, we decided to choose bottles of wine instead of the wine pairings. So they left it up to me to choose which wines to pair with the unknown meal. The only suggestion that the sommelier had was to stay away from bigger Cabernets because most of what was coming was not of the heavy, protein-rich fair.
What would you have chosen?
To start, I ordered a bottle of Champagne. This one is quite rare: 1990 Alain Robert Reserve R.D. Alain Robert is a very small "grower" Champagne from the Grand Cru village of Le Mesnil, revered for its Chardonnay. So it figures that this Champagne is 100 percent Chardonnay. The "R.D." at the end designates that it was "recently disgorged," in 2008, actually. So it spent 18 years on the lees. The sommelier mentioned that the restaurant took most of the allocation that came to the U.S. and we were lucky to drink it. It was gorgeous: dry, mineral-laden, biscuity, long and penetrating. It has a laser-like focus rarely found in Champagne, and superbly elegant and inviting. Most of the table had never had Champagne like this before, but all agreed that it was a terrific pair and foil for the seafood dishes like golden trout roe, yuba shrimp and chao tom that came at the beginning stages of the menu.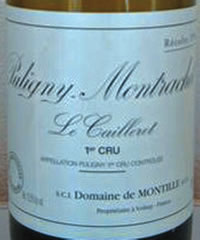 A marvelously complex Chardonnay
So why did I choose this Champagne? First, I knew it was 100 percent Chardonnay, which makes it more elegant, as Champagnes go. Second, being almost 20 years old, I knew that the complexity and depth of flavors would match a host of different flavors in many foods. On top of that, Champagne is always refreshing.
We then ordered a bottle of 2001 Domaine de Montille Puligny-Montrachet "Caillerets" Premier Cru. This is Chardonnay from Burgundy.
At nine years of age, this wine, too, was showing marvelous complexity: baked orchard fruits, earth-iness, mushrooms, sweet yellow pears and even a hint of honey. Chardonnay is one of the most versatile white wines around, as long as it is not overly oaked. This was no exception. From maitake mushrooms to halibut and even pheasant on the menu, this wine was an excellent match. One of my colleagues said I was lucky with the Champagne, and with this white Burgundy he was truly impressed.
And, for the red portion of the program, we went deep into the cellar list to choose a 1971 Grands Echezeaux from Camille-Giroud: aged Pinot Noir from a Grand Cru vineyard in Burgundy. One of the attendees was actually born in this year. This, despite being 39, still needed a few minutes to reveal its full glory. It started initially with tart, black cherries and anise, which blossomed into a glorious aroma of sandal-wood, flowers, sweet red berries, dried leaves and even cinnamon. It was absolutely sexy on the palate, with a silken tannin texture. Again, with such a wide array of flavors, it was easy to see how it worked so well with short rib, pigeonneau and lamb. I also think that mature wines have much more savory tones than young wines, which lean much on fruit, thus making mature wines much friendlier to a varied menu. I think this wine and the short rib might be one of the best pairings I've had all year.
This phenomenal meal was made even better with these outstanding wines. Choosing wines with mature flavors really opens wide the friendliness of pairing with food.
I must say that my experience at Alinea was phenomenal. The pricing of the wines on the list was reasonable, and the food was out of this world. I hope that you get a chance to visit one day.
Roberto Viernes is a master sommelier. E-mail
.(JavaScript must be enabled to view this email address)
Most Recent Comment(s):