A Wine's Relative Value

By
.(JavaScript must be enabled to view this email address)
Wednesday - August 12, 2009
|
Share

Del.icio.us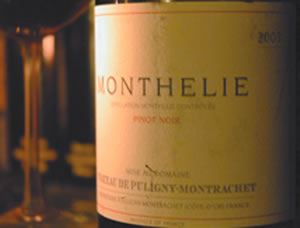 Smooth, outgoing Pinot Noir
A MidWeek reader sent me an e-mail asking what is the so-called "limit" in getting a return in value. He was referring to the fact that I had recommended the Evening Lands Seven Springs Vineyard Summum Pinot Noir, which retails for about $150 a bottle.
Yes, it is easy to point out that there are many less expensive great wines, but let's delve into what value truly is.
Value is relative. For someone who collects Burgundy - as many readers of this column, friends and I do - it is "normal" to spend in excess of $150 for a bottle of Grand Cru. The Evening Lands Vineyards wines from Oregon are wines that seek that type of customer. And I believe they would appreciate this wine for the character and pleasure it delivers in comparison to a Grand Cru Burgundy. Evening Lands only produces tiny quantities of the Summum wines, about 300 cases per year if they're lucky, which makes it quite rare and a collectible. For this wine, the value is not that it is the greatest wine for $150, but it is, for Burgundy drinkers, a wine from the New World that can compare to the likes of Grand Cru Burgundy. But for someone who does not drink Burgundy or even appreciates good Pinot Noir, this wine offers very little value.
In my mind, there is no limit to a sense of value. If one values a tremendous amount of notoriety, they will buy the most expensive wine simply because that is what they value. The importance of notoriety and being the craziest person to spend such a huge sum of money on a bottle of wine is of value to them.
If one values getting the most bang for the buck, they will pick the highest-rated wine for the least amount of money. That is easily done. Take a list of the 100-point wines of your favorite wine critic and divide by the price of the bottle. The highest number wins.
If one values names, they will go for things like Opus One and Lafite Rothschild, regardless of price (they could easily overpay), vintage (the differences of which can be extreme) or flavor (they may not even like the flavor of Cabernet Sauvignon). But to impress one's guests at the table, or the boss, they have a perceived value in the wine, where some would think they are throwing good money away.
For another, it is finding the least-expensive wine that still tastes good enough to drink. Here the value is saving money (something we all are trying to do). But some would think they, too, are throwing their money away for not getting something better and truly satisfying instead.
Ultimately each person will decide what is most important to them and what they value the most. For me, I find value in three things. First is quality. The actual flavor intensity, balance and complexity of the wine cannot be denied. Second, the sense of place is a crucial element in my greatest wines - the fact that it can express a single place on earth adds tremendous value to a wine for me. Third, the hedonistic pleasure that the wine brings to the table via its flavor and its effect both physically and intellectually on its drinkers.
I find value in many price points, including the $150 one.
Recommendations: 2007 Torbreck Marsanne/Roussanne ($25) This Rhone blend from South Australia has a surprising minerality along with a great core of peach and citrus fruit. It is balanced and quite refreshing. 2007 Chateau de Puligny Montrachet Monthelie Rouge Pinot Noir ($25) Sweet cherries, cranberry and spices abound in this smooth and outgoing Pinot Noir.
Roberto Viernes is a master sommelier. E-mail
.(JavaScript must be enabled to view this email address)
Most Recent Comment(s):