Best Of Times For Wine Lovers

By
.(JavaScript must be enabled to view this email address)
Wednesday - September 24, 2008
|
Share

Del.icio.us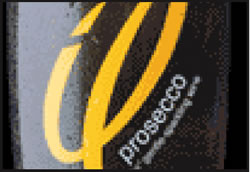 Il Prosecco: just plain fun
I'm sure you hear it too. There are so many signals around us that our economy is losing steam. But I'd like to share some good news for the wine business and for wine lovers, and share some optimism as well.
First, there are fewer and fewer really bad wines on the market. The wine market is so competitive today, and if someone produces a wine that does-n't have the quality to back up the pretty label or the marketing campaign, the wine will disappear from shelves and wine lists altogether. (Actually, they will be found in the "discontinued" cart/shelf with colored tags.)
I agree with Robert Parker that we are living in the greatest of wine times, when there is great wine being made all over the world. This is a good thing, because as more people come to taste wine, it is easier for them to find something they like.
It's also easier for the connoisseur to enjoy wines from year to year as winemakers become more consistent in their techniques and practices. So take a chance, try something you haven't had before. Of course, there is a chance you may not like it, but chances that it is yucky and disastrously tasting are very slim.
There are also fewer tainted and faulty wines on the market. More producers are using alternative closures to their wines. Stelvin closures (screw caps), composite or plastic corks and other types of closures have made huge inroads in the wine industry, helping to eliminate the instances of less-than-enjoyable wines. Even the cork industry has finally awakened to the fact that it needs to be more vigilant in its production methods to keep corks from passing on the "cork" taint. More and more producers are willing to spend more money on better corks in order to maintain the quality in the bottle.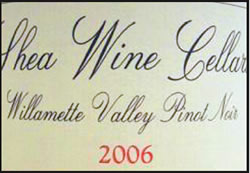 Shea Cellars Pinot Noir: smooth
Has anyone noticed the dollar is actually getting stronger? Mind you, it's far from being what it used to be, but it has been heading in the right direction against the Euro since the middle of July. This means the greenback is worth more and can go further not only in European Union countries, i.e. France, Italy, Spain, Germany, etc., but across the world stage, including Australia, Chile, Argentina and New Zealand. It will take some time for the current inventories purchased at the higher exchange rates to move through the market. But after they do, we should hopefully see some relief of inflated prices for wines.
Wine service around the country is getting better. There are more wine geeks out there who are scouring the world for really good and interesting wines. This is not to say that you have to be a wine geek to enjoy them, but variety is the spice of life, and the passion that these professionals bring to their establishments shows through in the wines they choose and the attention they give their wine programs and service. There are more dedicated sommeliers available in restaurants for guests to gain insight and education, giving consumers a better opportunity to enjoy wine.
And finally, the holidays are coming! Thank goodness. They will be here before we know it. We'll have more reasons to celebrate and to be thankful. Wine always tastes better when we are drinking it in celebration with friends and loved ones. It also helps to remind us that there is still plenty to look forward to.
Recommendations: Il Prosecco ($13) This lively sparkling wine from Italy is just plain fun! Filled with citrus, pear and fruit, this thirst quencher over delivers for the money.
2006 Shea Cellars Estate Pinot Noir ($36) Velvety and smooth, this Oregon Pinot Noir is seductive with a great nose of berries, sweet vanillin and toast.
Roberto Viernes is a master sommelier. E-mail
.(JavaScript must be enabled to view this email address)
Most Recent Comment(s):