Bidding On And Collecting Fine Wines

By
.(JavaScript must be enabled to view this email address)
Wednesday - June 24, 2009
|
Share

Del.icio.us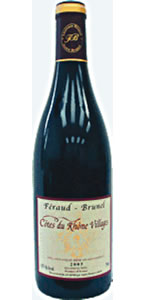 The best Grenache for the money
One of the most popular ways to acquire wine these days is via auction. More and more of my friends are looking at auctions in order to obtain wines that are already aged, reaching their apogee and are ready to drink. It's also a great place to find some of those real treasures and collectibles that you only hear about.
Here are some tips if you are starting to look at auctions in order to fill your cellar or to put some fabulous wines on the dinner table. Happy bidding and best of luck!
Only deal with reputable auctioneers. There are counterfeits out there, and the auction market is the place they show up the most. As with any reputable company, they usually stand behind their products (at least the authenticity of them). Although the quality of the wine always remains to be seen. Auction wines are always caveat emptor, which means buyer beware. If the wine is spoiled, cooked, corked, oxidized or otherwise off, there is really no recourse. This means it is important for you to deal with established auctioneers who have built up the reputation of presenting the finest cellars and offerings that come from ideal storage and cellaring. The ones that are the "brick and mortar" houses that have a location and storefront are usually more reliable than online-only companies. Some online companies only offer "peer to peer" auctions, which are not always as transparent as a traditional auction house.
If you are bidding on an item, make sure to do your diligence in researching the item beforehand. When you are at the computer and start jousting with some anonymous character, you might start feeling some adrenaline and end up overpaying. Know how much it is worth on the open market and how much you're willing to spend before you jump in there. Also find out how much the buyer's premium is. The industry standard is around 20 percent, so you'll have to factor that into the price you are willing to pay.
Ask as many questions as you can to the auctioning company/seller about the provenance of the wine, type of storage, conditions of the bottle, etc. I even go as far as to request actual photos of the bottles before I make any bids. Bottle numbers, importer labels, packaging can all help to lessen the possibility of a fake and it can also tell you how the bottle has been stored.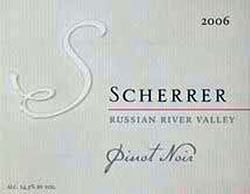 Elegant and precise Pinot Noir
If anyone knows about an emotional link to a wine, it is me. I try my best not to have them, but I'm only human. That said, if you get outbid, chances are pretty good you'll be able to find the wine again - perhaps not at the same price, maybe better, but you would be surprised at how often even some of the rarest wines in the world get recycled through the auction market. So don't get too emotionally attached. You may end up spending more than it's worth.
When you finally win something, you should be aware that most auction houses have carrying costs and will charge you if you do not pick it up or pay for it on time. And when you ship it, I can only recommend sending it overnight on a Monday. Overnight freight service to Hawaii still takes two days. That means if it leaves Monday, it will arrive on Wednesday. If it ships on a Wednesday or later, it sometimes sits in a non-temperature-controlled warehouse or worse, a tarmac somewhere in the hot sun! You can imagine what that will do to your wines.
Recommendations: 2006 Scherrer Vineyards Sonoma Coast Pinot Noir ($32) I'm not sure if anyone else makes more elegant and precise Pinot Noir as Fred Scherrer. There may be equals, but this is just brimming with sweet cherry, raspberry fruit laced with cinnamon, nutmeg nuances that fade slowly into a long berry finish that is just gorgeous! 2007 Feraud Brunel Cotes du Rhone Villages ($16)
This has to be one of the best Grenache wines for the money out there. It has tons of great plum and cassis fruit with notes of spices, a generous amount of flavor and long aftertaste. This is as good as some Chateauneuf du Pape at triple the price.
Roberto Viernes is a master sommelier. E-mail
.(JavaScript must be enabled to view this email address)
Most Recent Comment(s):