Changes In Wines And Palate Memory

By
.(JavaScript must be enabled to view this email address)
Wednesday - April 13, 2011
|
Share

Del.icio.us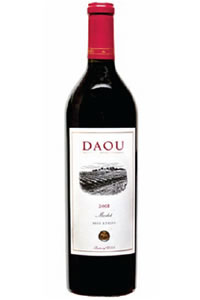 A seriously smooth Merlot
I was filming my son's birthday party with several video cameras - one on my phone, an itouch and a video camera - and i thought to myself, i wonder who will watch these videos other than me and my family? At least these memories were captured and can be shared with others.
But what of our palate memory? i am not talking about how well one can remember wines and then name them just by smelling and tasting the wine. i'm talking about our collective memory of how wine tastes.
Wine is grown and made differently these days than, say, 20 or 30 years ago. the wines taste differently. our palates are different. some drinkers have grown up in the 100 point wine era. Perhaps this is something akin to the "steroid" era of baseball. their palates expect polished wines with plenty of extract, weight and flavor. terms like "blockbuster," "fruit-bomb" and "bang for the buck" are commonplace. it matters not to most where it comes from or if the wine has any of the hallmarks that give it an identity or soul. As long as it tastes great it will receive high praise and drinkers will ante up.
Will anyone remember what a truly authentic bottle of bordeaux, barolo, burgundy or syrah tastes like? even these wines' identities are being or have been skewed. Just taste a bottle of 2005 bordeaux, especially from the right bank, and see how ripe the flavors are today in comparison to what they were in the past. or even a roto-fermented, cold-soaked and French wood-aged barolo seems not to come from the same hills they once did. A bottle of burgundy in a ripe year can seem more California-like than some herbaceous examples from santa barbara. And even the famed hill of Hermitage is producing wines more in style of Grange Hermitage with loads of alcohol, weight and thickness. the styles are melding, crossing over and ultimately distorting typicity.
Some would claim climate change, others technological "advancements" and even others the "international" palate and its demand for a particular style of wine. but all of these things have changed the landscape of our palate memory.
And going further, perhaps some don't care to remember. there are some who believe wines made today are the best that they have ever been. i agree, to a point. the wines today are much more consistent, more approachable upon release and there are fewer wines with obvious faults (chemical or otherwise). but they also can be more monotonous, more generic and less interesting.
I am not lobbying for the wine world to go back in time for some type of nostalgia, although there are many winemakers who are making wines with methods that hearken back to earlier days - and they are star-tlingly good, and different from the rest of the crowd. if something such as identity is lost, especially in wine, will it ever be found again? should it change? only time will tell. in my old age, hopefully i will watch the videos i shoot today and drink today's wines and find out.
Recommendations: 2008 Daou Merlot ($38) i rarely ever recommend a Merlot, but this one jumped out at me with a seductive and complex black fruit aroma with a seriously smooooth texture. i highly recommend this one. 2009 Domaine du salvard Cheverny ($16) this is the type of sauvignon blanc that you taste and say to yourself, "this is good," and you continue to say that as you sip it all the way to the bottom of the bottle. then you tell yourself to go and get more of it - it's that good.
Roberto Viernes is a master sommelier. E-mail
.(JavaScript must be enabled to view this email address)
Most Recent Comment(s):