Clones, Colognes, Cost And Cool

By
.(JavaScript must be enabled to view this email address)
Wednesday - November 14, 2007
|
Share

Del.icio.us
In your face: 2005 Drew Gatekeepers Pinot Noir
Thanksgiving is just around the corner, and I have plenty to be thankful for. But since I don't want to be the Grinch of Christmas, I thought I would empty my complaint bag before December rolls around. I need a little time to go from the naughty to nice.
* What are all these "clones" doing in my wine? So what if it is clone 113917203710? Does it taste good? That is pretty much what we want to know, right?
Is this another way the wine experts keep the drinking public confused? Because that's pretty much what it does. Too much information can be a bad thing. It can also seem a bit elitist and makes wine even more snobbish because people can't decipher a clonal selection.
* What's with the people who wear too much cologne or perfume to a wine dinner? How can you smell anything other than what you are wearing?
If I want to smell Chanel or Polo with my dish, I'll pay a little more for it. But when I pay for a wine dinner, I'd like to smell the food and wine - thank you very much.
* This one is going to shock you, but I think some restaurants are charging too much for wine. I know they have to make money, but some wines are marked up too high - up to four times the cost of the wine, in some cases. I still hear visitors (mainly in the wine industry) talking about how much they have to spend to get a nice bottle of wine in many restaurants in Hawaii. Is that any way to treat the goose that still lays our golden egg?
I really appreciate those restaurants that take the time to put together really exciting and well-priced wine menus. Double cheers to you!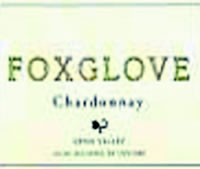 2007 Varner Foxglove Chardonnay is a real value
* What is with warm wine shops? No air conditioning? Of all people, don't they know that the proper storage of wine is 55 degrees Fahrenheit? If it were my wine store, the AC would be blowing as cold as possible, so cold that I would have to hand people scarves as they walk in the door. Cellars are cold; sellers should be too.
* FYI: When you go to a wine tasting, that is exactly what it is - a tasting! I can't believe how many people go to these functions and expect to have a full glass of wine every time they belly up to the table. "Fill her up. Can I get a little more? Is that it?" will rarely get you more wine. The whole point is for you to get around and taste things you normally would-n't have the opportunity to. And if you're just trying to get a buzz, that's still pretty easy to do after one ounce of 30 different wines. At that point, tasting is really the least of your worries.
* If you make reservations for an event and you can't make it,
please call to let them know that you won't be there. Some establishments take your credit card number and charge you for it already, so you'd better be there. But the majority leave it up to your word that you will come. And if you don't, they lose money. That ain't cool, and someone else gets to drink your wine.
* I can't stress enough that if you have wines that are worth the money you paid for them or were given some wines that you think are worth something, please store them properly! Last weekend I went to a house party and the owner showed me old Bordeaux bottles including 1961 Chateau Lafite that were "gone" because they were laid out in the sun and not kept in cool temperatures. He called them "great conversation pieces," but they would have made better drinks. Then you could have talked about how good they really were.
No complaints here: 2005 Drew Gatekeepers Pinot Noir $36. In your face, hedonistic amounts of fruit with a silky texture that holds on to your palate for a long time. 2006 Varner 'Foxglove' Chardonnay $13. Three words here: value, value, value. Tasty and luscious and more bang for the buck.
Roberto Viernes is a master sommelier. E-mail
.(JavaScript must be enabled to view this email address)
Most Recent Comment(s):