Considering Body, Wine Temperatures

By
.(JavaScript must be enabled to view this email address)
Wednesday - June 15, 2011
|
Share

Del.icio.us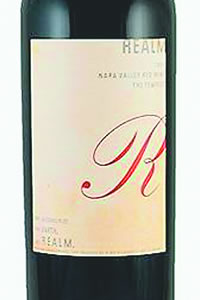 Hugely intense berry aromas
Have you ever been served a lukewarm steak or maybe a room-temperature dessert? they aren't supposed to be served at that temperature, are they? the reason is they don't taste as good when they aren't served at the right temperature.
The same can be said about wines. by now, everyone should know that serving temperature for wine is very important for its enjoyment.
But what about our own core temperatures? How does that affect the flavor of the wine?
I have no research statistics or thesis information on the subject, but i do have quite a few personal experiences.
Once, when going to dinner in a rush, speed-walking from the parking structure to the restaurant, by the time i arrived i had worked up a bit of a sweat. When i sat down to dinner with my friends and they asked me to order a bottle of wine, the first thing i wanted was something sparkling because i knew that it would be served chilled. i needed something to cool me down. even if someone ordered a bottle of red wine, i wouldn't have had any until i let my core temperature cool down.
Conversely, when i travel to cooler climates or when i feel cold, i tend to want richer wines, invariably red wines, as these wines help to warm my core temperature.
One January while i was in France, they were having one of those winters where you "warm up" in the cellar, and when we went out to eat, i really looked forward to having some hearty red wines. White wines just don't make me feel as cuddly or warm.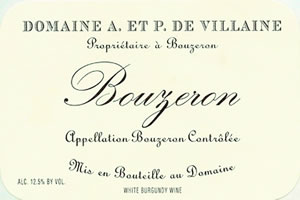 scintillating refreshment
Heavier red wines or wines with higher alcohols don't taste very good when you are hot and bothered. Your core temperature quickly warms the wine in your mouth beyond its ideal temperature - not to mention that most red wines served in Hawaii are served too warm to begin with. this increase in temperature exacerbates the tannin in red wines and alcohol in all wines. it makes even a balanced wine taste unbalanced. the higher temperature often brings out bitterness and shows flaws in a wine that might otherwise taste just fine if served at the proper temperature.
A high core body temperature also will raise white or sparkling wine temperature, of course. However, most white wines in Hawaii are served too cold. so even with the rise in temperature, these wines actually come up to the proper serving temperature, therefore tasting better than they did when they were too cold.
We can't always control our core temperatures because of real life situations. but now you know that you can at least control what you drink, whether you let it cool you down or warm you up. recommendations: 2007 Realm Cellar "The Tempest" ($89) this is sure to warm you up. Hugely intense blackberry and blueberry aromas laced with a refined vanilla, deep penetration and mouth-coating finish. 2009 A&P de villaine Aligote de Bouzeron ($25) this is the best since the awesome 2005 vintage. it has scintillating refreshment with layers of citrus and minerals. A great wine to cool down with.
Roberto Viernes is a master sommelier. E-mail
.(JavaScript must be enabled to view this email address)
Most Recent Comment(s):