Discovering New Palate Pleasers

By
.(JavaScript must be enabled to view this email address)
Wednesday - January 06, 2010
|
Share

Del.icio.us
I trust you had your fill of holiday cheer and toasting. Have you made your New Year's resolution yet? Here are some of mine - wine-wise, anyway.
1) I'm going to pay closer attention to domestic wines. I have an "old world" palate and I will certainly not stop enjoying those jewels of Europe. But I'm looking forward to finding some special treasures from our own back yard. There are new producers coming on line every year from
California, Washington and Oregon that are making some exceptional wines. I hope to find more of them in the coming year, and reporting them to you.
2) I'm going to try more wines. I know this might sound elementary, and the amount of wine that I taste every year is far greater than most, but I want to experience more. Wine is a subject that no one can master completely. But if I can try just 10 more wines per week, I feel that I will have an even greater memory bank and palate memory than I do now. And I don't care where they are from or how much or little they cost. I just want to try more. Where have the "2-Buck Chucks" gone?
3) In the same vein, I want to taste more of the "other than wine" beverages.
Beer, mead, liquors, bitters and cocktails are all products that I will enjoy exploring even more this year.
Even flavored wine isn't off limits. Water? Sure, bring it on!
4) I will visit the California wine country this year. It has been too long since I have visited, and I will visit producers that I've never seen before. I am sure to see and taste things I would never have expected.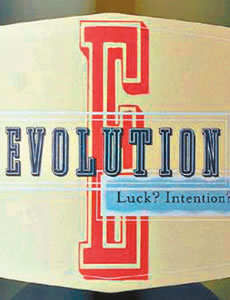 A versatile everyday wine
5) I will try more "crossover" food and wine pairings. I want to find the best white wine for red meat and the best red wine for fish. I want to have red wine with salad and white wine with steak. Swimming upstream can be fun sometimes, can't it?
6) I'm going to drink more dessert wines. Port, Madeira and ice wines can be some of the most complex drinks around. Some people don't like sweet wine, but they still eat dessert. How about liquid dessert? Great Port or Madeira with a cigar is a wonderful finale to an evening.
7) Lastly, I will get all my columns done on time to keep my editors from having to drink too much!
Whatever your New Year's resolutions are, I raise a glass and toast to your success in 2010. Cheers!
Recommendations: 2007 Chris Ringland Shiraz, Barossa Valley ($19) Baboom! Remember those fireworks on New Year's Eve? This wine reminds me of them with simply explosive, jammy berry flavors that linger longer than the smoke in the air. 2008 Sokol Blosser 'Evolution' ($17) This is a white blend of nine different grapes that smells like a fruit basket. Flowery and with the slightest hint of sweetness, this is a great everyday drink and quite versatile with food.
Roberto Viernes is a master sommelier. E-mail
.(JavaScript must be enabled to view this email address)
Most Recent Comment(s):