Does Wine Have A Life Of Its Own?

By
.(JavaScript must be enabled to view this email address)
Wednesday - July 20, 2011
|
Share

Del.icio.us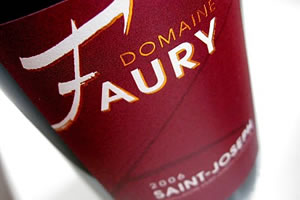 Absolutely delicious Syrah
I've been studying the effects of the biodynamic calendar on the taste of wines. It definitely has an effect, which raises the question: Is wine alive? Does wine have life? Many winemakers believe that it does in some way or another. They grow in different ways and have different personalities. But is this conclusive evidence that wine has life?
Biodynamic is a set of principles that dictate optimal periods of time when certain tasks of farming should be performed. Days are categorized into four different types: flower, root, leaf and fruit. According to the biodynamic calendar, which is based on lunar, solar and planetary cycles, there are certain times of the week, month and year when the tasks performed will lead to a better product. This is simplifying a very complex system, but this is not a treatise on the subject. For that, look up Maria & Mathias Thun.
But as an example, the date July 11, 2011, as I write this piece, is actually a "leaf" day, whereby the calendar encourages farmers to sow and tend their leafy plants. Tomorrow, July 12, is a "fruit" day, which is favorable for harvesting fruit (and tasting wine). Each day has its prescribed recommendations, usually pertaining to the type of plant or specific tasks on the farm.
I mentioned the four categories of days because I have found that in my tasting and drinking of the same wines on different days, the wine tastes different. On "root" days, the wine can be quite earthy, on leaf days, the wine tastes vegetal, on "flower" days the wine has a more opulent and ripe aroma, and on fruit days the wine definitely shows the most complete and best experience. When I drink wines on fruit days, the wines almost always taste their best.
So plants are alive, why not the wine? Is it too presumptuous that just because it has no cellular structure or any control over anything other than itself it does have life? The sea is just a body of water. Yet many believe it is alive. It moves with the tides, it can be angry or serene. It has moods and can affect many around it even if it has no soul.
Is this some type of psycho-symptomatic mumbo jumbo? Am I reaching for some correlation? I always check myself as an honest intellectual and I would say no. I have sincerely tried to dispute my own findings and experiences by tasting the same wine again on different days. And yet, my senses have borne it out. The best experiences with wines have definitely been on fruit days. This is not to say that a great wine will not taste good on a root or leaf day. But it will definitely taste better on a flower or fruit day. Is it bottle variation? That's highly unlikely as well, as I have experimented with both young and old wines. Many of my colleagues also have given me anecdotal evidence of better sales of wines when they are tasted on fruit days. Is it plain coincidence?
Wine does not have a free will or intelligence, but it is affected by weather and calendar. Is it so farfetched to think it has life? It ages, grows, changes. Am I projecting too much into it? It doesn't play fetch or have a favorite color. But it can certainly cause emotion, discourse and pondering, meditation even, for some. So does it live to you?
Recommendations: 2010 Zaccagnini Pinot Grigio ($15) This has more going on in it than most Pinot Grigios, more tropical fruit notes, more creamy, more everything. And that's a really good thing. 2009 Faury St Joseph ($26) If you have not yet experienced Syrah from the Northern Rhone, this is the ideal starter. It is soulful in depth with olives, currants, earth and black berries; wonderfully rich yet holds everything together so stylishly. Absolutely delicious.
Roberto Viernes is a master sommelier. E-mail
.(JavaScript must be enabled to view this email address)
Most Recent Comment(s):