For The Best Value, Try Euro Wines

By
.(JavaScript must be enabled to view this email address)
Wednesday - August 22, 2007
|
Share

Del.icio.us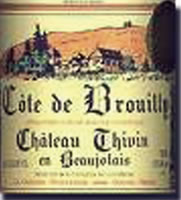 A Beaujolais with juicy, grapey, currant and berry aromas
This past weekend I attended a terrific tasting of recent releases of wines from all over the world: California, France, Spain and Italy. But after tasting almost 40 of them, I was amazed at one of the trends I found echoed among the attendees, all of whom were in the wine trade.
At this tasting, the best values were not from California, but from France and Italy. This is despite the U.S. dollar still being on the ropes in comparison to the Euro. As an example, we tasted some of the finest Pinot Noirs produced in California from Brewer-Clifton. These wines range in price anywhere from $50 to $75 per bottle. And that's even if you can find them. The wines are delicious and hedonistic. Yet just after tasting three of the different single vineyard Pinot Noirs along with six other great California wines including Cabernets and Merlot from Napa Valley, we tasted a bottle of 2005 Chateau Thivin Cote de Brouilly from Beaujolais. (Don't worry, it's not November yet.) And everyone's face who tasted the wine lit up like they had just found gold. They could not believe how beautifully tasty this wine was offering up juicy, grapey, currant and berry aromas. It is almost light on the palate, with a deliciousness to satisfy almost any palate. Guess how much this bottle goes for? $17! And right after that, we opened a bottle of 2005 Tommaso Bussola Valpolicella Classico. This red wine from the Veneto in Italy is world renown for easy drinking and this bottle is a perfect example of it. It has a juicy complexity along with hints of bitter chocolate and blackberries. It has a soft and velvety texture that coats the palate. And the grand total for all this is $14.
An elegant, refined Alsace white
This happened with white wines too. None of the Chardonnays we tasted was less than $30 retail. They were great and I would probably pay the price for some of them. But we tasted the 2006 Ostertag Sylvaner Vieilles Vignes from Alsace with such a beautifully refined and elegant persona and intense flavor that would go so much better with most food than an oaky Chardonnay. It's a wine that you just want to drink when you get home from a long day at work to refresh your palate and your mind. Is it worth $17 a bottle? You bet, and more.
Another great value was the 2005 Meyer-Fonne Gewurztraminer Reserve Particuliere. This wine is like a Grand Cru of a wine with unbelievable amounts of lychee, roses and tropical flowers. It has a tinge of sweetness that makes you want another glass. It's about $20 a bottle, yet the quality is better than anything from California I've had at twice the price!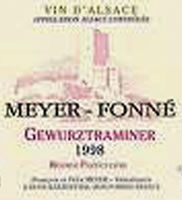 A great value Gewurztraminer
I know there are many wine drinkers who are dyed in the wool California wine drinkers, but now again you have to take a look at the whole world of wine and see that there are values outside our own borders. This is a mere snapshot of the wine world. But as prices rise for domestic wines, many of the producers in Europe have kept their prices flat in order to compete in the global market. And that is a good thing for all wine drinkers.
One more foreign value: 2005 Elio Perrone Barbera d'Asti "Tasmorcan" At $15, there are few Barbera that are this good. It sings with juiciness and has a texture that just sits on your palate.
.(JavaScript must be enabled to view this email address)
Roberto Viernes is a master sommelier. E-mail
.(JavaScript must be enabled to view this email address)
Most Recent Comment(s):