Hangover Helpers

By
.(JavaScript must be enabled to view this email address)
Wednesday - December 17, 2008
|
Share

Del.icio.us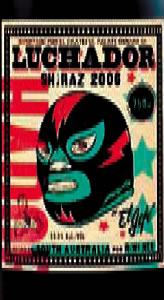 Terrific value with gobs of super-ripe fruit
The holidays are here, finally! It is time to celebrate. Many of us will probably overindulge in an extra piece of pie or scoop of ice cream. Some will have a little too much to drink. And as your helpful master sommelier, here is my public service announcement. I'd like to suggest a few "healing" remedies for those of you who perhaps go a little too overboard on the celebrating.
Yes, I'm speaking of hangover cures. And of course prevention is really the key.
As the saying goes, "An ounce of prevention is worth a pound of cure."
First, the best thing to do is to avoid drinking too much. I know it's hard to do when you're drinking great wines, but you really must take care. Do not drink and drive. Designate a driver or say the "magic" word - taxi. Another thing to remember when you are imbibing is to make sure you always hydrate with water. I try to drink twice as much water as wine when I'm having dinner. I may have to use the bathroom more often, but it's worth it.
One of my doctor friends recommends taking an aspirin before going to sleep after drinking, and he swears that he has never had a hangover. (I am not a doctor and am not suggesting any medical advice. Please check with your doctor before using any of these suggestions.) I tried it once, but woke up a little groggy and light-headed, a feeling I did not enjoy.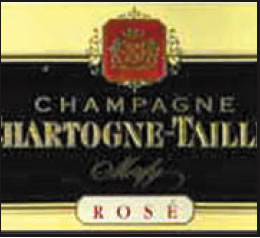 A super sleek and sexy rose
Now, here are some cures for after the extra-long night. One of my favorites was suggested to me by my fellow master sommelier Tim Gaiser. Tim is the chairman of education for the Court of Master Sommeliers, and is as knowledgeable about beverages as anyone else on the planet. On one occasion when we were traveling in Australia, one of our cohorts drank too much the night before, and out comes Tim's "secret" recipe for curing the hangover. It consists of a shot of Fernet Branca with a short chaser of Coke with no ice. Then wash down two aspirins with a short beer. He once used it to help a friend who was getting married the day after his bachelor party. He believes he's saved at least two weddings with this wonderful cure. I have yet to use it myself, but I'm sure I'll be in need of it some day.
My brother-in-law recommends drinking a ton of Gatorade before you go to sleep (if you remember), or at minimum when you awake. In Poland, pickle juice is a common recommendation. I'm not sure why. A friend recommends taking Alka Seltzer Morning Relief when you wake up. The name alone would make me try it if I was feeling that bad. A Bloody Mary is often cited as the perfect wake-up drink as the tomato and celery nutrients enter your body to help counteract all the alcohol.
Everyone's body is different, so one remedy may work better than others for you. But please be careful when you are drinking. There is only so much great wine that you can drink in one night before your palate can't tell the difference any longer.
Cheers!
Recommendations: 2006 R Winery Shiraz "Luchador" ($16) Terrific value here with gobs of super ripe fruit with a velvety texture. Spices, plum pie, raspberry and vanilla - yum!
NV Chartogne-Taillet Brut Rose ($55) Super sleek and sexy rose with plump berry and citrus character. It goes down so easily that you'll wonder where the bottle went so quickly.
Roberto Viernes is a master sommelier. E-mail
.(JavaScript must be enabled to view this email address)
Most Recent Comment(s):