How Emotions Affect Enjoyment Of Wines

By
.(JavaScript must be enabled to view this email address)
Wednesday - September 08, 2010
|
Share

Del.icio.us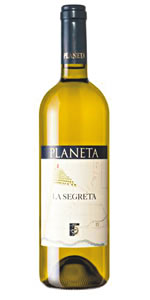 A complex blend great for salads and seafood
Never make an important decision on an empty stomach. I have found that to be good advice. I also would add to not make important decisions based on only "feelings." And yet so much of the decisions on, experiences with and preferences for wine have everything to do with emotion. It is not only how the wine tastes, but also how it makes you feel.
Friends and acquaintances often recount to me just how good a wine tastes in a little café or bistro somewhere in Europe. It is a simple local wine served in a carafe, and it is almost always inexpensive. So much of that experience has to do with emotion. The person was in an exotic foreign land, more than likely on vacation with someone whose company they enjoy or even love. The emotions felt at that moment helped to make the wine taste even better than its humble price and presentation.
In fact, many people believe that the wine possessed a particularly unique flavor that cannot be found in other wines from the area that are imported to our own shores. I think that specific flavor is emotion.
How many times have you tasted a wine or anything else that transported you to a particular moment in your life and you felt that same emotion? Yes, it happens. That connection between a sensory and an emotional experience is very strong.
It's easy to remember the negative emotions as well. Some have that experience with tequila, gin or beer. Just the smell of it elicits a gag reflex. That is quite physical. But wine can be emotional.
Emotion can trump numbers and technical data. Even though a wine might be rated highly by some critic, if you had a bad experience with the wine, perhaps even from a different vintage, you will choose not to drink it. Maybe the bottle was corked or cooked. It may not matter. That single experience soiled your emotion for the wine.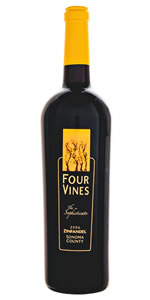 A jammy, spicy, thick, high-octane Zin
Someone also could tell you all the wonderful attributes of a particular wine, but if you are emotionally attached to a different brand, you will choose that one no matter what. Perhaps you met the winemaker and had dinner with him or her. Maybe you visited the winery or the area and grew fond of it. There will always be a place in your heart for that wine. No sensory experience can replace the emotion you have for that wine.
There are even those who get emotional because of the price of the wine.
Perhaps it is too "dear" for them. The wine could be a very special gift for a special occasion, birth, anniversary or holiday. It could have been given to you by a special person in your life. The wine may not be very good or not something you would purchase yourself, but the emotional connection to the wine is there.
It is practically impossible to estimate just how much emotion plays into our day-to-day decisions, much less in wine. It can change daily. One thing I know for sure: I love wine and I hope that you do, too.
Recommendations: 2007 Planeta La Segreta Bianco ($16) This complex blend of Greco, Fiano, Chardonnay and Viognier has a heady aroma of sweet apples, peach skins and citrus. It is not heavy, but round with a very creamy aftertaste. Great for salads and seafood. 2008 Four Vines Zinfandel 'Sophisticate' ($30) Holy cow! Jammy, spicy, thick, high-octane - put on your seatbelt before you taste this one.
Roberto Viernes is a master sommelier. E-mail
.(JavaScript must be enabled to view this email address)
Most Recent Comment(s):