How To Deal With Second-choice Wine

By
.(JavaScript must be enabled to view this email address)
Wednesday - November 19, 2008
|
Share

Del.icio.us
One of the greatest Champagnes from Salon
What do you do when a restaurant doesn't have the wine you order? As hard as any restauranteur will try, it is inevitable that they run out of a particular wine. How do you handle it? How has the restaurant handled the situation?
First, let me fill you in on why it happens. No restaurant has an unlimited budget, so the amount of wine held in inventory is a big deal, especially if the wines are not selling quickly. There also is the issue of space. Most restaurants don't have any dedicated space for holding lots of wine. They hold only what will fit and what they can afford. Some restaurants will have a 'par' for a particular item. For wines by the glass, it will usually be larger at least one case or more. Bottles will be anywhere from three to a full case, depending on how quickly the wine sells. For wines that are very expensive, often the "par" is only a single bottle. Bottles of 2001 Petrus at $3,000 don't exactly fly off the shelf.
When the wine inventory gets below the par, the restaurant will order more. Some restaurants order only once a week to make minimum orders and hopefully sell other wines on their wine list instead. Some restaurants will order twice a week, once on a Monday for Tuesday delivery to replenish the items sold on the weekend, and once on Thursday to fill the bins and capture all the business for the busy weekend. So the days when a wine is most likely sold out in the restaurant are Monday and Thursday.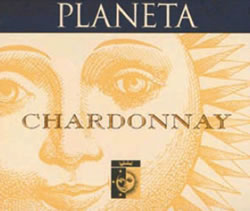 Tons of fruit and vanilla
So, do you get upset or make a scene if the restaurant doesn't have the wine you ordered? It's happened to me several times. Once it happened twice at the same restaurant - it didn't have two different wines I tried to order. The normal thing to do would be to order something else. Most often, if they don't have it, we actually trade down and choose something less expensive. It's perhaps a passive-aggressive way to respond to the restaurant's lack of inventory. An even more passive-aggressive tact would be to just order just a glass of wine or even a beer.
The aggressive response would be to ask if the restaurant would sell you something more expensive for the same price. It's not their fault they don't have the wine you ordered. Perhaps the distributor is out of stock or it just ran out. Some restaurants will condone this behavior because they feel badly that they don't have your first choice. They might give in and give you a discount on a slightly more expensive bottle. This usually happens in finer restaurants that take more pride in their service standards and the experience of their guests. It is better that they sell you that nicer bottle at a discount than for you not to order anything. It is revenue for the restaurant and it makes the guest happy, which is their ultimate goal. Some restaurants, however, will not be as gracious.
When it happens to me, I love it when the server suggests something similar to what I ordered. If this happens to you, you may find something new you will really enjoy. But please don't make a scene. It's not that big a deal.
Recommendations: 2006 Planeta Chardonnay ($37) This Sicilian blows doors on most California Chardonnays for the same money. It is beautifully complex with tons of fruit, vanilla and balanced richness. 1996 Salon Champagne ($279) This is truly one of the great Champagnes ever from Salon and from the fantastic 1996 vintage. It is powerful and graceful at the same time. It will age gracefully for many years.
Roberto Viernes is a master sommelier. E-mail
.(JavaScript must be enabled to view this email address)
Most Recent Comment(s):