How Wine Can Enhance Experiences

By
.(JavaScript must be enabled to view this email address)
Wednesday - February 10, 2010
|
Share

Del.icio.us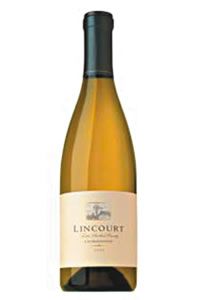 A great Chardonnay goes well with sports
Food and wine pairing is fun and adventurous, based on a few basic tenants of food and wine. But people ask me about pairing wine with more than just food.
Here is a whimsical list of fun activities that you can certainly pair with wine. Consider it the "Best Wine With ..." list.
The best wine to drink while you are in the Jacuzzi is Champagne, without a doubt. Bubbly, chilled and luxurious, it can help you relax after a hard day or it can help you celebrate your "me" time or together time with your loved ones. It is hydrotherapy in a glass.
The best wine to drink while watching a UFC fight is not a "bloody" red. I like watching from the comforts of home so I don't have to get the blood sprayed on me. A nice Pinot Noir is great for this. Watching fights releases plenty of adrenaline already, so I don't need any wine with high alcohol like Zinfandel or Shiraz. What I need is something to remind me that I am civilized, like the silky, sexy and complex Pinot Noir. Red Burgundy, of course, is one of my loves, and both California and Oregon can make some super Pinot Noir as well. There is nothing like a sip of Bonnes Mares while you're watching someone getting choked out!
The best wine to drink while playing golf is a Sauvignon Blanc. It's usually pretty hot out there, so you need something cool and refreshing. Sauvignon Blanc is exactly that, like a squeeze of lemon in your tea. That sweet scent of grass that golfers enjoy can also be found in Sauvignon Blanc, along with the fruit basket of grapefruit, lemons, limes, guava and melons. It is light and airy so as to not weigh your swing down.
The best wine to impress at a business meeting is a "power" Cabernet. You want to show the strong, decisive and classy side of yourself. The likes of Opus One, Silver Oak, Caymus, Dominus, Rubicon Groth and Insignia will work well. If you want to take another step up the ladder, go for the Harlan Estate, Colgin or Hundred Acre from Napa Valley, or you can even broach France with the first growths: Haut Brion, Lafite, Latour, Margaux and Mouton. Just make sure you know how much and whose money you are spending before you order up.
The best wine to order on a date (friendly reminder that Valentine's Day is coming) is Riesling. Sweet but balanced, it is fun yet has a wonderful intellectual (the mineral, site specific) side. It sounds like characters you would want in a date, too. It also goes great with a host of different cuisines: sushi, curries, foie gras, misoyaki, teriyaki, bratwurst with mustard, chocolate and berries, just to name a few. And it is low in alcohol, so hopefully you won't get smashed and embarrass yourself with your date.
The best wine to drink while watching the Super Bowl is Chardonnay. The wonderfully versatile Chardonnay is the perfect drink for your sports parties. It doesn't stain the carpet when someone jumps up for joy or pumps their fist and causes a spill. It goes great with so many different foods: fried or roasted chicken, seafood, shellfish and even grilled pork. You can find so many different styles of Chardonnay - from the light and mineral Chablis to the rich and buttery Mer Soleil. Plus in Hawaii it is a day game, so it is easier to drink white during the day. You can move on to a red or vodka after the game, depending if your team won or lost.
Recommendations: 2007 Lincourt Chardonnay ($17) The fruit from Santa Barbara shows really nice richness with plenty of poached, spiced apple and pear with a butterscotch, caramel finish. 2007 Layer Cake Shiraz ($14) This is one of the best values for Shiraz in the business - lots of up-front ripe black fruit with a jammy flavor and a plump texture.
Roberto Viernes is a master sommelier. E-mail
.(JavaScript must be enabled to view this email address)
Most Recent Comment(s):