In Praise Of Gulpable Rieslings

By
.(JavaScript must be enabled to view this email address)
Wednesday - February 27, 2008
|
Share

Del.icio.us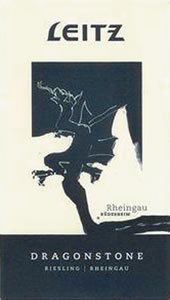 Riesling, yes, that heralded grape that all the wine geeks love. You've read it all before, why Riesling is such a great wine. It goes great with Hawaii Regional Cuisine, salty, spicy food, its low alcohol, light sweetness, its ability to reflect the vineyard soils, blah, blah, blah!
Whatevers.
What everyone forgets about Riesling is that it is simply and purely gulpable! No geeky stuff in this installment of Vino Sense, just hedonistic pleasure.
I just had some absolutely killer Rieslings recently. I mean stunningly and hauntingly beautiful wines.
They made me wonder why I don't have more Riesling in my cellar. I know it's "hard" to pronounce, but like anything else, the more you put into it, the more you get out. Remember this name: Leitz, Johannes Leitz, as in 'lights out!'
And that's just how his wines are. They are incredibly delicious. Johannes Leitz is the current winemaker and proprietor of Josef Leitz in the Rheingau.
I asked him "What makes the difference between a good and a great winemaker?" Because there are other wine producers who own parcels of the same great vineyards but do not make such pleasurable wines. So what gives?
His answer : "In the vineyard."
He believes, as do many of the great winemakers in the world, that the large majority of the quality of the wine is made in the vineyard. He farms the land himself and practices rigorous and cleanly techniques in order for the vines to concentrate their energy into producing only the finest and healthiest grapes.
"I don't like to do too much in the press house," Johannes said. "If the grapes come in ripe and clean, I don't have to."
And there you have it. The secret is out for all other producers to see, read, learn and apply. (Don't, however, expect everyone to get on this bandwagon.)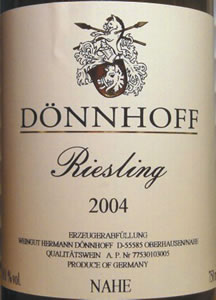 Starting with Leitz's 2007 Dragonstone Riesling ($16) is a joy unto itself. This vineyard is actually named Drachenstein in the village of Rudesheim. So on the back label you will read Rudesheimer Drachenstein Riesling. Do you see why they renamed it Dragonstone? It pushes your nose with sweet flowery scents along with peaches and cream, pears and apples. It is just sweet enough to tickle your fancy and is uber-refreshing.
Another step up the coolness ladder is the Leitz Rudesheimer Klosterlay Riesling Kabinett ($17). This wine has more minerals and wet stone character with a plush mid-palate fruitiness that makes my mouth water after taking each sip.
Now reach for the Leitz Rudesheimer Magdalenenkreutz Riesling Spatlese ($20) and hold on to your glass. This wine hollers back! The nose is tremendously rich and complex and the palate is sexy, sweet, smooth and zesty.
And don't get me started on the Auslesen. These are all porch pounders and extreme values for the amount of pleasure derived from them.
Another name in German winedom that you cannot forget is Donnhoff. Located in the Nahe, he is making some of the most scintillating and exhilarating Riesling in the world period. In my mind, pretty much anything that is made at this revered estate is worth buying, sloshing or cellaring if you prefer. (That is, if you can find them.)
The 2006 Donnhoff Niederhauser Hermannshohle Riesling Spatlese ($60) is strictly off the charts. This is the greatest "grand cru" of the stable if you will. It enthralls you with shameless notes of ripe apricot, pears, sweet apples, lawn fresh dew, stones and honey. I would make this my house Riesling if I could.
A grand cru sibling is the 2006 Donnhoff Oberhauser Brucke Spatlese ($55) which has more of the overripe, voluptuous fruit, even more hedonistic and lush. It is more giving and welcoming and slathers all over you. Yummy!
Why you all don't drink more Riesling will always confound me.
But so what? That leaves more for me and the other geeks that suck these kinds of wines up.
Cheers!
Roberto Viernes is a master sommelier. E-mail
.(JavaScript must be enabled to view this email address)
Most Recent Comment(s):