Like Fine Wine, Sake Can Improve With Age

By
.(JavaScript must be enabled to view this email address)
Wednesday - August 25, 2010
|
Share

Del.icio.us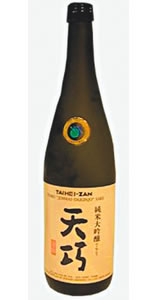 Stunning purity, true class
Freshly baked bread, cookies warm from the oven, freshly caught fish and just picked vegetables are things most of us love. The fresher they are, the better they taste. Most beer drinkers would agree with that statement. But it's not necessarily true for wine or sake.
It is well known that certain wines require time and age in order to show their greatest potential. With all respect to Beaujolais Nouveau and Vinho Verde, it doesn't take a connoisseur to figure out that fresher wine is not as good as a more "mature" one. Yet for sake, the perception remains that the fresher the sake, the better it is.
I was reminded by my colleagues when taking part in the judging at the USA National Sake Appraisal last week that sake breweries are only required to list the date when the sake was bottled on the label. This date can be quite different from the date of brewing. In some cases it can be as much as three to five years difference.
Not only is this apparent for "aged" sake or Koshu, but also in the case of when the brewery wants to retain a "house style." Much like the common practice in Champagne, where the winemaker must maintain a consistency for their non-vintage blend, a sake brewer can blend different sake together to marry different flavor components to suit a particular style.
There also is a growing number of retailers as well as restaurants that are now stock-piling certain sake for the sole purpose of aging them, just as we do with fine wines. They believe that the sake will get better with some time in the bottle. And as with wine, sake can increase in complexities, gain more flavor and even round out the edges.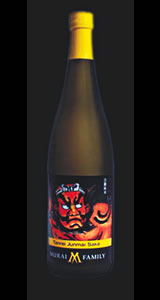 Crisp balance, lovely texture
It is too simple to say that fresh is better than aged or even the other way around. What is important here is that like wine, sake can develop in the bottle. Each one is unique and the work of an artist, and should be taken as a unique situation. Some sake are not meant to be aged and then there are some that can become even more mesmerizing with a few years in the bottle.
It reminds me of a story that a sake specialist recounted for me. She and several other sake specialists went to visit a brewery in Japan. After they toured the facility and the different production areas, they sat down to a tasting. The first flight was of two sake. The group was then asked which one they preferred. Every person at the tasting voted for the same one. After the vote they revealed that they were both the same sake made from the same rice and in the same method, but the one that everyone chose was a year older.
Whether you like it fresh or aged is up to you. But don't let the date on the label scare you away from buying a bottle of this fascinating and artisanal beverage, especially when you are going to pair it with some fresh food.
Recommendations: Taiheizan Tenko Junmai Daiginjo ($79) Gold medal winner and Best of Class in Junmai Daiginjo. Stunning purity, wonderful elegance, true class. Murai Family Tanrei Junmai ($25) Gold medal winner. Deep flavors with crisp balance and lovely texture.
Roberto Viernes is a master sommelier. E-mail
.(JavaScript must be enabled to view this email address)
Most Recent Comment(s):