Living It Up: Excessive Wine Tasting

By
.(JavaScript must be enabled to view this email address)
Wednesday - March 31, 2010
|
Share

Del.icio.us
Someone told me the other day that the days of "conspicuous excess" are gone. The economy is different and consumers are being more conscientious on how they spend their money.
But there are still plenty of examples of excess in the wine world to make you think that those days are not really gone.
I just saw an old friend at a wine tasting who I know has a lavish wine collection. I asked him what he has been up to and he mentioned that he had just recently gotten together with a friend of his to drink some wines. Each person was supposed to bring a single bottle.
But his friend brought five Napa Valley wines from the 1996 vintage - and not just any wines: They included Harlan Estate, Bryant Family, Dalla Valle Maya, Colgin Herb Lamb Vineyard and Screaming Eagle! And each of the other guests brought bottles, too. So, in total, they had nine wines for only four people.
I've been to some really-over-the-top wine dinners, but two bottles per person, especially at this level of sophistication, is highly excessive.
Another group of my friends just recently attended a huge Bacchanalian party on the Mainland and recounted to me the litany of devastation that they laid on the stock of the most highly prized bottles of Burgundy on the planet. They all were floored that they had 1962 Romanee Conti from Jeroboam in one night! (But then went on to have a 1937 Jeroboam of the same wine later that same evening.)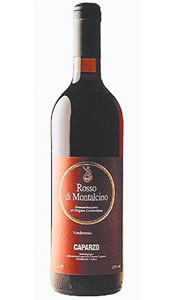 Great sweet and bitter cherry flavor
A 1947 DRC La Tache, anyone? Well, they had it twice in the same night. I would be more than lucky if I ever tasted it once!
A 1978 DRC La Tache from Magnum? Here, have some.
"It was nuts!" one friend said. "I was dumping La Tache (out of my glass) just so I could taste an older one."
Even dinner guests from Burgundy were flabbergasted to see what others were chucking into dump buckets - some the world's greatest wines.
Another friend said his own personal dump bucket was probably worth $10,000! Maybe the best line was this. "Even if you paid me $1 million, I wouldn't be able to tell you all the wine we drank that night."
Dang, I wish I could have been the dump bucket.
Maybe some people think it's not cool to live in
excess anymore. I say live it up. You only live once. And I know that excess happens more than any of us think. It's just not as conspicuous as it once was.
Recommendations: 2007 Favia Rompecabezas ($75) Holy moly, man! This Mourvedre, Grenache and Syrah blend from Amador County is a humdinger of intensity and fruit. It is wonderfully ripe with excessive amounts of flavor and richness. You have got to try it if you can find it. 2006 Caparzo Rosso di Montalcino ($19) I'll give you the skinny. The 2006 vintage was so good in Tuscany that even the Rosso di Montalcino can be as good as some Brunello di Montalcino. This is a great example of that, with a great sweet and bitter cherry flavor and a long, penetrating finish.
Roberto Viernes is a master sommelier. E-mail
.(JavaScript must be enabled to view this email address)
Most Recent Comment(s):