Manipulating Mediocre Vintages

By
.(JavaScript must be enabled to view this email address)
Wednesday - January 16, 2008
|
Share

Del.icio.us
So what do steroids and wine have in common? All the recent controversy surrounding Major League Baseball players' use of steroids made me think about the myriad of ways that winemakers in the world have "doctored" their wines to taste and look better than they would otherwise. I am no George Mitchell, but there are many examples of wine I have tasted that certainly seemed manipulated beyond the norm.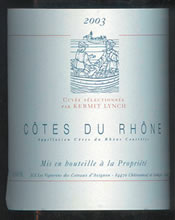 Undoctored: 2005 Kermit Lynch Cotes du Rhone Rouge
Many people cite Burgundy as one of the culprits of "beefing up" their wines. Burgundy's most famed reds are made with only the Pinot Noir grape, which has a thinner skin, thus not usually giving much pigment to the wine. Burgundy also is a fairly marginal growing region with a continental climate that is prone to frosts, hail and storms. So over the centuries the lowest of producers in Burgundy, because of their lack of scruples, lack of good vineyard sites or after suffering a bad crop, have stooped to adding wine from warm southern France - in many cases not even adding Pinot Noir, but adding Syrah or Grenache from the Rhone Valley all the way to the Languedoc. This practice is common enough to have a name, Hermitag, meaning that it was "shot up" with some warm Syrah from the south. I have had many a suspicious bottle that could have suffered from this illness. Just a couple of nights ago I shared a host of aged red Burgundies with some friends over a fine dinner. One of the bottles was from 1945, which was an excellent vintage in Burgundy, but this wine was still extremely dark, very well-spiced and quite warm in alcohol (all characteristics of Syrah rather than Pinot Noir). It was even darker than the wines from the '60s from the same region. On another occasion, a bottle of 1949 Richebourg tasted more like a wine from 1989, 40 years its junior. There was so much fruit and tannin still in the wine. Maybe it was "infused," or maybe not, but it did seem out of character. But only an independent laboratory would be able to tell.
Mind you, adding wine from the south is not the only way wines from the north can be doctored, and Burgundy is not the only region famed for such dubious actions. Bordeaux also has a history of adding non-Bordeaux wines in mediocre vintages. In many cases, an older wine may be topped up with a younger wine that is perhaps equal or better in stature.

Undoctored: 2005 Gobelsburg Gruner Veltliner 'Steinsetz'
We would all like to think these practices have disappeared in the modern age. Yet, there have been documented instances as recently as the 1999 vintage. And with technology today, it is even easier to ameliorate your wines. Many wineries around the world add a powerful coloring agent (made from grapes) that turns a pale red color to a deeply opaque wine with just a few drops per 1,000 liters. Chaptalization is a common practice where wine-makers add sugar to the fermentation to increase alcohol content and give the wine more body. At the other end of the spectrum acidification also takes place, where acid is added to the vat to balance out the flabbiness of the wine. And don't get me started on concentrators, dehydrators and reverse osmosis.
Depending on the country of origin, many of these practices are not illegal. In the least, they are certainly untruthful to the
people who drink the wine expecting it to taste like it is described on the label. Some people frankly don't care; they just want the wine to taste good. But maybe they should put an asterisk on the label, just as baseball may require of baseball records.
Undoctored: 2005 Kermit Lynch Cotes du Rhone Rouge ($13) A natural blend of Grenache, Syrah and Cinsault that is everything you want in a hearty yet gulpable red. Ripe black and red fruits, pretty and savory spices abound. 2005 Gobelsburg Gruner Veltliner 'Steinsetz' ($18) is very flowery with plenty of citrus fruitiness, kind of like 7-UP. This is fun and refreshing with an added mineral component for complexity.
Roberto Viernes is a master sommelier. E-mail
.(JavaScript must be enabled to view this email address)
Most Recent Comment(s):