Memorable Wine Moments Of 2011

By
.(JavaScript must be enabled to view this email address)
Wednesday - December 07, 2011
|
Share

Del.icio.us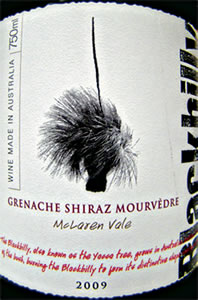 A complex, balanced blend
Wine Spectator magazine recently released its Top 100 Wines of the Year. I would not be as bold as to put together a "top 100 wines of my year," but each year I do look back and remember the most memorable wines and wine moments of the past year.
Here they are in no specific order:
1) The inaugural Hawaii Food & Wine Festival was filled with some terrific events. My favorite was a panel with fellow master sommelier Richard Betts and winemaker and wine mind extraordinaire Jim Clendenen. With those two at the table drinking and talking about wines such Krug Clos du Mesnil, Raveneau Clos, Gaja Sori Tildin and Roulot Meursault Perrieres, it was like a Hall of Fame class. The conversation was enlightening and the wines simply amazing.
2) Dinner at La Mer with a friend who is now gone 1990 La Tache, DRC Romanee St. Vivant, Rouget Echezeaux and Cros Parantoux, two vintages each of Coche Dury Corton Charlemagne and Clos du Mesnil. It was a fabulous meal, and the wines were absolutely stellar; a true hedonistic experience. He is a friend who will be sorely missed. His generosity will always warm my heart. The wine of the night was the 1990 Rouget Cros Parantoux sorry, La Tache, you can't win them all.
3) Dinner at French Laundry in Napa Valley with a dear friend and family. The meal was nothing short of terrific and the service was impeccable. And we brought our own wines: 2005 Coche Dury Puligny Montrachet Enseigneres, 1964 Richebourg from Henri Villamont and 1978 Volnay Taillepieds from Boillot! I felt like we were getting away with something, like a thief in the night. And on top of that, for all their travel (the wines came from our cellars at home), all of the wines were in top form. By the way, it was a "fruit" night.
4) A dinner with friends at La Mer themed "Krug, Montrachet and DRC." With a theme like that, how can you go wrong? I won't feature the full laundry list, but the highlights were certainly the 1961 Romanee Conti, 2000 La Tache and 1983 Chateau d'Yquem. Some thought the Romanee Conti to be disappointing, but to me, in context of everything else, it was my favorite wine of the night. It wasn't as sexy or overtly magical like the La Tache or luxurious as the Yquem, but something about its complexity, completeness and balance still haunts my palate today.
5) In the same week, a dinner with more friends: 1985 Krug and Dom Perignon, 2003 and 1961 La Tache. Two 1961s in the same week. What blessings I receive! The La Tache was compelling, to say the least. What made the night even better was sharing it with new friends and in the company of older ones. Who you share a wine with can be just as important as anything else.
6) There are tastings and dinners, then there are the over-the-top tastings like the ones a friend has at his house every year, where every sort of Cult Cabernet appears, even the ones you never heard of or only hear about but never get a chance to taste. We're talking Harlan Estate, Colgin, Bryant Family, etc. (my apologies for the etc. I just don't have enough room to list all of them). The conviviality and spirit of sharing is amazing, and the wines are crazy good.
Recommendations: 2009 Blackbilly GSM ($18) This is a complex blend of Grenache, Shiraz and Mourvedre that shows waves of spiced berry fruit with a plush and plump texture. It is quite ripe and almost jammy but never out of balance. 2008 Justin "Justification" ($38) This Cabernet Franc and Merlot blend has a gorgeous nose of licorice and sweet blackberries. It oozes deliciousness and class.
Roberto Viernes is a master sommelier. E-mail
.(JavaScript must be enabled to view this email address)
Most Recent Comment(s):