My Top Three Most Versatile Whites

By
.(JavaScript must be enabled to view this email address)
Wednesday - December 03, 2008
|
Share

Del.icio.us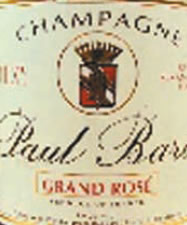 Absolutely wonderful to drink
After writing about my top three versatile red wine types, I received several queries about my top three white wine types. Surprisingly it was more difficult for me to decide on the top three whites than it was for the reds. There are so many versatile white wines. In addition, there are many white wines that share similar flavor profiles, style and weight.
In any event, here are my choices, not necessarily in any order:
My first selection for most versatile white is the lovely Riesling.
Yes, I know, many of you prefer not to drink sweet wines, but Riesling is not always sweet. And it is not always light as a feather. There are wonderful examples of dry Riesling that are medium-bodied and make awesome food pairs. Anyone ever heard of Trimbach Clos Ste. Hune or Zind Humbrecht Clos Windsbuhl? These are no wimpy wines. But a little sweetness can go a long way in terms of food pairing. The little sweetness cuts through spice heat. It can complement sweetness in a dish and even add richness to the experience.
Another virtue of Riesling is that it ranges from bone dry to dessert sweet. There is always plenty of acidity in Riesling that again helps to cleanse the palate, keeping it fresh and lively. Riesling also is one of the longest-lived of wines, with examples close to 100 years old still stunningly vibrant.
One thing I find Riesling has the least of among all other whites is that when it is grown and made properly it lacks any and all bitterness. Almost any other white wine has a light bitterness, which can cause havoc with food, especially anything with chlorophyll, i.e. salad, leaves or greens. Riesling simply sidesteps that speed bump and coasts into the palate. What amazes me about Riesling is that despite it being so light, in most cases it still has tremendous intensity, piercing like a laser cutter. All this adds up to Riesling definitely being in the top three.
My next selection is probably more obvious, it is the ubiquitous Chardonnay.
Some sommeliers may disagree, but when you look at the range of flavors and styles that Chardonnay brings to the table it is hard to vote against it. It can be made as light as Riesling, such as in Chablis, with high acidity and no new oak influence at all.
Speaking of no new oak, there are plenty of examples from the New World that are utterly delicious, and you can pretty much fall backwards into any food item and it will pair well. Chardonnay can be as full-bodied as many red wines with the full workup of new oak, malolactic fermentation and high alcohol richness. Steak and Chardonnay? Sure, it works for me if you don't like red wine. Chardonnay can have just as much acidity as Riesling and is certainly as intense a wine. Expressions such as Montrachet are like the infinity pool that just goes on forever on your palate and in your mind.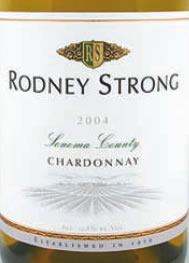 Balanced, delicious and a terrific value
I think there is a reason Chardonnay is the most-consumed white wine in the U.S. If it didn't go well with food, I think it would probably get dumped for something better.
Here is where it gets really tough for me.
Sauvignon Blanc is wonderful, but has a hard-edged acidity that is not always food friendly, and is definitely green in some cases. Albarino/Alvarinho is terrific and enjoys many of the same characters of a softer Riesling but can lack concentration.
Pinot Gris/Grigio is definitely in the top 10 but quite often is bitter and thin. I guess I could say the same of Gruner Veltliner. These are all good food wines, but the one that my palate goes for is Chenin Blanc. Surprise! It has plenty of acidity just like Sauvignon Blanc, but is able to round itself out with just a hint of sweetness that softens it up. Like Riesling, it can be bone dry all the way to dessert sweet. It is great with things from leafy greens, cheeses, tomatoes, sushi to beurre blanc sauces and even German sausages. It is never too heavy to drink and always thirst-quenching.
So there is my triumvirate of whites. You may agree or disagree and discuss with your friends. But you know the best part about the discussion is the drinking.
Recommendations: NV Paul Bara Brut Rose ($69) This is absolutely wonderful to drink. It's so good, it makes you feel like royalty. 2006 Rodney Strong Sonoma Chardonnay ($14) This is such a terrific value. It has great persistent apple and pear flavors all laced with a nice touch of vanilla. It is balanced and delicious.
Roberto Viernes is a master sommelier. E-mail
.(JavaScript must be enabled to view this email address)
Most Recent Comment(s):