Our Sommelier's Predictions For 2010

By
.(JavaScript must be enabled to view this email address)
Wednesday - December 30, 2009
|
Share

Del.icio.us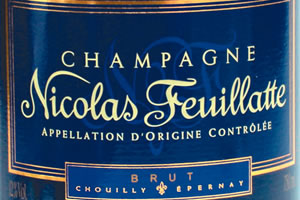 Creamy, luxurious and easy to drink
My annual list of predictions for next year has become one of great discussion among my colleagues and friends. This year is no different. I have once again looked into my crystal Riedel ball and will decant some wine predictions for 2010.
1) The Next Hot White:
There will be more interest in Sauvignon Blanc in 2010. I have seen a steady increase in the price of Pinot Grigio, which I think could be finding its ceiling. Most people drink Pinot Grigio because it's light and does-n't have as much acidity as Sauvignon Blanc. But many will realize that the zestiness of Sauvignon Blanc is a welcome refresher and a help rather than a hindrance when drinking with food. Salads, shellfish, seafood, et al. have a natural affinity for Sauvignon Blanc. And the price of Sauvignon Blanc has remained steady and affordable.
2) The Next Hot Red:
My hot red for 2010 is not new but will certainly enjoy some fabulous praise in 2010. That grape would be Nebbiolo. Its home in the Langhe Hills of Piemonte will be releasing some stunningly gorgeous wines from the 2006 vintage, both Barolo and Barbaresco. I also would add that there are a handful of domestic producers making some delicious and compelling examples of Nebbiolo right in our backyard. And as these domestic vines mature, and with more experience under their belts, domestic wine-makers will have a hard time keeping the "Nebb," as they fondly refer to it, a secret. Sommeliers and wine geeks around the country eagerly snap up these gems already.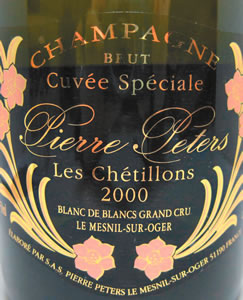 Stunningly great Champagne
3) Wine Economy: Wine sales will be flat. I certainly do not expect any growth, but at the same time no decline. Most of the discounting of wine will have already run its course, and the supply chain will start to flow again as wineries and vine growers adjust their outputs accordingly. Those who have traded downward in their drinking habits are not the majority. Most are drinking less, but better. These drinkers and those who haven't had to change their habits will still aspire to drink the best they can afford. Pricing will remain the biggest issue. If the wine is not priced accordingly with its quality level, the producer is in for a slow ride. It is still a great time to be a "buyer" in the wine world.
4) Food and Wine: Food and wine pairing will always be important, but may be even more important in 2010. Everyone is looking for good deals and value. Food paired with wine often represents some the best.
Whether it is a wine dinner or a selected menu, they offer enthusiasts the opportunity to taste an assortment of wine often paired for their mutual enjoyment without having to pay for each bottle separately. It also is a lot easier as a restaurateur to offer a really good deal on an esoteric wine that no one has heard about instead of discounting the day-to-day varietals that are mainstream and play in a more competitive arena.
5) Collecting: Collectors in Hawaii will be happy to know that there will be more storage facilities dedicated to wine opening up their doors. I hear through the grapevine that one is already under construction. On another note, the big "C" word (counterfeit) will come up even more prominently in 2010 as some landmark court cases will be brought to light. This will hopefully add to collective awareness among collectors. Collectors must be more vigilant about counterfeit wines. If you don't know, you should ask. As the auction market grows internationally, so will the counterfeiters.
New Year's Celebration Bubblies: 2000 Pierre Peters Cuvee Speciale Champagne ($99) 100 percent old vine Grand Cru Chardonnay. Stunningly great Champagne with huge amounts of orchard fruits blended with mineral-laden notes and a creamy, elegant aftertaste. "Poor man's" Clos du Mesnil. NV Nicolas Feuillatte Brut Reserve Particuliere ($32) is easy to drink, creamy, not too dry but luxurious. Who would-n't want that?
Roberto Viernes is a master sommelier. E-mail
.(JavaScript must be enabled to view this email address)
Most Recent Comment(s):