Picturing A Wine's Identity On Labels

By
.(JavaScript must be enabled to view this email address)
Wednesday - April 06, 2011
|
Share

Del.icio.us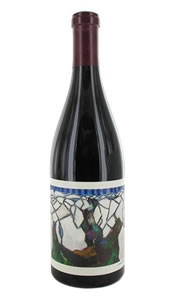 Sleek, sexy, ripe Pinot Noir
I notice that every business card from a real estate agent has a picture of the agent on it. i am told that this is so clients can identify with a person and somehow mentally create a bond with that person. it gives identity to a name - a place even, if you will - for your thoughts and your mind to go to when you think of the name or of real estate. i wonder if that would work well with wine labels.
The best wines in the world to me speak of a place or an individual site. the wine gives me a connection to the site or piece of earth from which it was sprung.
So why not have a picture of the actual vineyard site on the label? they would all pretty much look the same, right?
Unless you are a trained ampelographer, you probably wouldn't be able to tell the difference between Pinot noir and Cabernet sauvignon on the vine. it's also pretty hard to tell the differences in the soil or subsoil from just a photo. the vines cover it up, except in winter. but the nuances of terroir can certainly be lost to the naked eye or photo lens. it would also be difficult to get a sense of the exposure and orientation of the vineyard, altitude or the neighboring topography. the grandeur and sense of place is lost when it ends up on a label.
In truth, much of the wine that we buy in the grocery store doesn't have an identity, much less a specific vineyard. Many of the wines are made at large facilities that bring together grapes and/or juice from diverse and dispersed vineyard sources. they are blended and created for a specific flavor profile and price point. in other words, they don't really have anywhere to call home. it's hard to know exactly where it's from.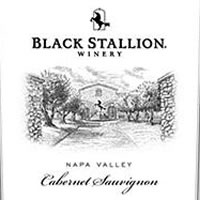 Smooth, rich-in-fruit Cab
How about a picture of the winemaker on the label or maybe just the back label? Would this give a wine more of an identity?
Most winemakers are too humble to put their faces on the label of their wines. not all of them, but most.
The names on the labels are the names of the owners rather than the makers of the wine. Maybe some are too ashamed of what they make in the bottle. some even think that they don't actually "make" the wine. they simply "raise" it from grapes. they have no pride of technique or winemaking imprint to boast of. they downplay their role in the process.
Pictures are worth a thousand words. but a thousand is still too few to replace the actual place and description of a wine that has a real identity and link to the earth. it is like trying to describe where the soul of something lives.
Recommendations: 2008 Chanin Pinot Noir Le Bon Climat vineyard ($38) sleek, sexy and ripe, this Pinot noir is quite delicious. it resounds on the palate with a finesseful and sultry texture. 2008 Black Stallion Napa valley Cabernet Sauvignon ($16) value alert! For napa valley fruit that tastes this good, one would expect it to be 25 bucks or more! smooth, rich in fruit and satisfying.
Roberto Viernes is a master sommelier. E-mail
.(JavaScript must be enabled to view this email address)
Most Recent Comment(s):