Playing 'If You Were A Wine ...'

By
.(JavaScript must be enabled to view this email address)
Wednesday - May 28, 2008
|
Share

Del.icio.us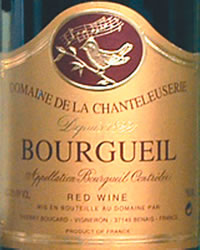 Flowery, exotic, great value
I always have fun talking to other wine lovers about what a wine would be if it were a person. Alpana Singh, M.S., of Chicago says that Pinot Gris/Grigio would be Kate Moss. I think Shiraz would be like Pamela Anderson. Get the picture? There are plenty where those came from. But what about comparing ourselves to wine? What would I be?
Grand Cru Burgundy, perhaps. What color would I be - red or white? I think I would be red. I am not that transparent. La Tache or Richebourg? Oh no, that would be way too pretentious of me. I come from no nobility. I was born from a midwife in the barrio of the Philippines. I hold no suggestions of being from such a lineage. I may act noble at times and some times I fail. I would like to think of myself as classy, but that is not for me to judge. Of singular variety is Grand Cru Burgundy, whereas I would say there is more than one influence on my personality that no single variety could explain. Although for complexity, Pinot Noir is not so far off. But I would certainly not be Grand Cru Burgundy.
Red Bordeaux is a noble blend of reds. Cabernet Sauvignon, Merlot, Cabernet Franc, Malbec and Petit Verdot make a highly complex mixture of tones and textures. They can certainly be noble and they are the envy of the entire drinking world. Bordeaux is a gentleman's drink. I could fancy that. But I am no bourgeois. I would love to have one of those Chateaux, though. Bordeaux has classic wines with great complexity and longevity. Some still bear the notes of the earth from which they come, but I think of myself a little earthier, not as showy or polished. I think I would be more "terroir" driven. I wash my own car, I mow my own lawn and I fixed my own plumbing, which all makes me feel pretty earthy for not being a farmer.
How about a Syrah? No, not Shiraz. I certainly am not boisterous. I can be overt and clear, but not blowsy or jammy. I'm sure my even my friends would never accuse me of being "over the top." All the glam and bling that come with Shiraz is really not my thing (no, I'm not trying to rap), but Syrah could come close. When grown on stony, rocky slopes of the Northern Rhone, it can be cool yet complex, smooth and gripping, long and lasting, ripe without being lost. But can I be defined by one grape alone? And for some reason, I always picture Syrah as female in gender. It is like a queen, regal in fashion and elegant at every showing with power behind the velvet glove. Some old growers still call Syrah by its "old" name, Sirene. Maybe that's why I think it a lady.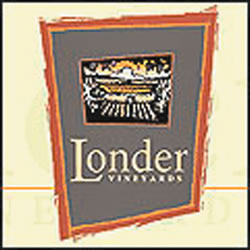 Luscious fruit, great texture
Grenache and its blends intrigue me. Old vines grown on rocky soil sing a song that no other can match. My wife says I'm 34 going on 55, so old is my soul. Independent Grenache is, as it is allowed no trellising in the vineyard. It can withstand much: Le Mistral wind, sweltering hot sun, rocks without soil and sometimes no rain. Grenache can be fiery in flavor and richness, so can I. Richard Betts, M.S., says Grenache has some similar "sensibilities" to Pinot Noir, of which I can see a few. Blended with Mourvedre, Syrah, Carignane, Cinsault and the like, it can take on great complexity and is masculine to the earthy end. But maybe I am more paysan or quotidian than that.
I may never figure out what wine I might be. Do you know which wine you are?
Lucky for us all, we just have to choose one to drink.
Recommendations: 2005 Londer Vineyards "Paraboll Vineyard" ($39) Luscious fruit with great intensity, smooth tannin and great texture. This is a wine that is easy to remember. 2006 Chanteleuserie Bourgeuil Cuvee Allouettes ($13) This Cabernet Franc is flowery and exotic with a wonderfully delicious fruitiness on the palate that will keep you coming back for more. GREAT VALUE ALERT!
Roberto Viernes is a master sommelier. E-mail
.(JavaScript must be enabled to view this email address)
Most Recent Comment(s):