Sagging Economy Uncorks Wine Discounts

By
.(JavaScript must be enabled to view this email address)
Wednesday - August 26, 2009
|
Share

Del.icio.us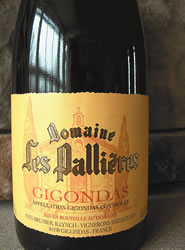 Natural balance and voluptuous texture
Prepare for the sale. I predict that the price of many of the wines that retail for more than $100 will be coming down. I don't know exactly when it's coming down, but it will. In fact, it is already happening.
As the effects of the sagging economy reach its tentacles even further into the retail sector, the ultra-premium fine wine market is going to have to react. The wines that typically sell for more than $100 are still literally sitting on the shelves of retailers and wholesalers alike. That market has all but disappeared.
There are certain wineries whose wines are the "cat's meow" that are still selling well. But they are not selling as quickly as they used to. And the pipeline is not slowing down. Mother Nature waits for no one. Everyone is still growing vines and the sun is still shining. So someone will harvest those grapes and make wine and bottle it. The problem is that the buyers aren't buying it. So stock is backing up.
Some wineries are sitting on almost two vintages worth of wine. Few have enough mail order business to create cash flow. But there are others that will have to discount their wines or borrow money in order to make the following harvest's wine. It costs plenty of money to buy new barrels, a whole new batch of bottles, labels, corks, etc. And don't forget about all the manual labor.
I have heard some wineries' sales are down 60 percent from last year. It is an amazing statistic when you figure that you are down three-fifths of your business! Their choices are limited. Release their wines at a lower price and/or discount the wines that they have already released.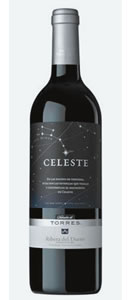 Sweet coconut and vanilla flavors
So that's all the bad news. The good news is that if you are in the market for some great values they will be around. I've already seen some significant discounts on wines such as 2006 Caymus Special Select that normally sells for around $175, but last Tuesday I saw it as low as $100.
This is only the beginning. The holiday season will be filled with bargains, as many of the high-end California Cabernets will be releasing their new wines into a market that is still filled with the previous vintage.
So stay sharp. If you can buy and are a good shopper, you will find many things that will not only please your palate but also your wallet. I have my deal-spotting glasses on all the time.
Recommendations: 2006 Torres 'Celeste' Ribera del Duero ($26) This 100 percent Tempranillo is a beautifully refined and polished example with perfectly ripe blackberries framed with a sweet coconut and vanilla flavor. It tastes like it would be more expensive. 2006 Domaine Les Pallieres Gigondas ($26) This vintage may be the best I've tasted from this great domain. Based on old vine Grenache, it bursts with sweet-smelling red and black fruits with tea-like spices and voluptuous texture. It has a natural balance that makes it wonderfully drinkable.
Roberto Viernes is a master sommelier. E-mail
.(JavaScript must be enabled to view this email address)
Most Recent Comment(s):