Seeking Signs Of Maturity In Wine

By
.(JavaScript must be enabled to view this email address)
Wednesday - March 10, 2010
|
Share

Del.icio.us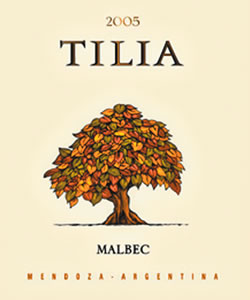 A real value from Argentina
A friend of mine likes to say that you can tell you've matured when you don't get angry if someone cuts you off while you're driving. A doctor once told me that things are irritating only if you let them irritate you. That's probably a sign of maturity, too.
But how can you tell if a wine is "mature"?
Maturity is defined as the quality or condition of being fully grown or developed. That sounds simple enough, but for wine it is hard to pinpoint.
First, what do you consider full development? I think this is a bit subjective. For some drinkers, a wine that has full fruit with soft tannins without any "bite" or harshness is a "mature" wine. But to me that sounds like many wines that have just recently been released.
It is no secret that wine-makers are making wines ready to drink once the wines are released. Some drinkers don't see the wine as mature until it is nearly ancient. These are the collectors who are just starting to drink wines from decades ago. They find fascination and enjoyment from the evolution of a wine and its ability to withstand time with a lifespan akin to a human.
It just depends on your taste. I remember a friend who bought some wine that was about 15 years old at the time from a producer and an area he enjoyed. But when he tasted it, he thought it was off, bad and undrinkable. So he gave me a bottle to taste. I told him that the wine was sound and was just mature. Apparently, he didn't like mature wines.
For me, a wine that is mature is a wine that is no longer only fruit-flavored but has secondary aromas and flavors that are not necessarily associated with fruit. These are things such as truffles, wet earth, mocha, potpourri, honey, nuts, ginger and teas. There are a host of other ineffable notes that only come from wines that have passed an extended period of time in the bottle as well.
The other part of maturity is balance. A wine can't have too much of one thing. Whether it is tannin, acidity, fruit or alcohol, if the wine is unbalanced, it will probably not mature very well in the first place.
A mature wine also is one that will no longer benefit from further aging. The percentage of wine that is meant to be aged beyond a few of years of its vintage date is quite small. I would reckon somewhere only the top 2 percent to 3 percent of the world's wine is "age-worthy." So most of the wine produced in the world is already mature. This level of maturity gives rise to the drinking window that wine writers refer to. In many cases the windows are quite wide, spanning decades, in some instances. This allows for the differences in taste as I mentioned before, among other things.
Some may say that a mature wine is equivalent to a wine at its peak. For most wines that reach a height, it is more like a plateau rather than a peak. It will last a few years to almost a decade before decline. Perhaps noted French author Anais Nin puts it most appropriately: "We do not grow absolutely, chronologically. We grow sometimes in one dimension, and not in another; unevenly. We grow partially. We are relative. We are mature in one realm, childish in another. The past, present and future mingle and pull us backward, forward or fix us in the present. We are made up of layers, cells, constellations."
Perhaps she was referring to more than just people.
Recommendations: 2007 Relic "Artefact" ($89) This wine has a "volcanic" nose that explodes in your face with sweet black fruit. It oozes blackberry and jam with a note of blueberry and anise on the soaring finish. This is a hedonist bomb! 2008 Tilia Malbec ($10) Want value in red wine? Look no further. This has a ripe nose of currants and plum with a plump body and nice intensity. At this price, it is a no brainer.
Roberto Viernes is a master sommelier. E-mail
.(JavaScript must be enabled to view this email address)
Most Recent Comment(s):