Some Weird News In The World Of Wine

By
.(JavaScript must be enabled to view this email address)
Wednesday - May 12, 2010
|
Share

Del.icio.us
Weird news is not exclusive to dumb criminals and the chemically impaired. I have been reading some strange things afoot in the wine business that you may find entertaining or frightening.
A recent UC Davis study discovered that cheese does not go well with wine. Huh? Yeah, that's what I was thinking. Graduate student Berenice Madrigal and professor of sensory science Hildegarde Heymann studied the effects of eight different wines when paired with eight different cheeses on the sensory perception of the palate. They sampled six men and five women over a series of blind tastings. They measured their experiences in 20 different categories.
"In virtually every case, cheese diminished everything the wine had to say. It muted both desirable traits like berry character and less desirable traits like astringency and bell pepper. It was an equal-opportunity silencer, exhibiting largely the same effect on each varietal, pricey and not."
They went on to find that "cheese diminished fruitiness, oakiness or spiciness" in wines. "The one attribute that cheese seemed to accentuate in red wine was butteriness, a quality more often associated with malolactic Chardonnays than with reds. But with every other wine trait, cheese of every sort activated the mute button, a result Heymann can't easily explain," writes Janet Fletcher of SFGate.com.
We have been trained to think that cheese goes well with wine, yet these findings show that cheese only serves to mute the harshness and bitterness associated with wines. Well, that will not stop me from enjoying wine with cheese. What do you think?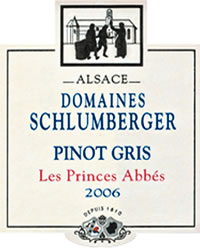 Pair with salad and shellfish
I recently received an e-mail from a friend asking me to sign a petition. What for? I wondered. Is this some political agenda? No. It appears that German authorities are trying to build an elevated railway through some of the greatest vineyards in Germany, more specifically in the Middle Mosel. (Hmmm. This sounds familiar.
Anyone heard about the rail in Honolulu?) This is home to some of finest Rieslings in the world, and if they end up building it, it would change the landscape and the wines for eternity.
Even if you are not a Riesling drinker, I am sure you can appreciate the fact that there are certain sites in the world that should be relished for their individuality and rarity. I think this is one of them. If you are interested, visit http://www.stop-the-bridge.org. I don't want to taste any concrete or metal shavings in my Urziger Wurzgarten Riesling, thank you.
The overall Fine Wine auction market is back. Despite the economic crises in the United States and Europe, the global Fine Wine auction market is back to the levels of 2008 for most of the top wines. In fact, some wines are at record highs in terms of value: Chateau Lafite Rothschild and Romanee Conti, for example.
It is no surprise that there is still a huge demand for the best wines in the world, and guess what country has an insatiable appetite? The computer I am typing this column on is made there: China. I hope this is a leading indicator for our own domestic economy. I certainly don't see the same record sales here in Hawaii yet.
Recommendations: 2008 Costa d'Oro Santa Barbara Pinot Noir ($19) I have always been a fan of this wine and I still think it is one of the best values for Pinot Noir under 20 bucks. It has a spicy, sweet nose with a silky texture. 2006 Schlumberger Pinot Gris ($20) Sweet citrus notes with a hint of wet earth on the nose lead into a lovely vibrant pear and apple influenced palate. Great for salad and shellfish.
Roberto Viernes is a master sommelier. E-mail
.(JavaScript must be enabled to view this email address)
Most Recent Comment(s):