Tasting Captures Only A Glimpse Of Wine

By
.(JavaScript must be enabled to view this email address)
Wednesday - August 20, 2008
|
Share

Del.icio.us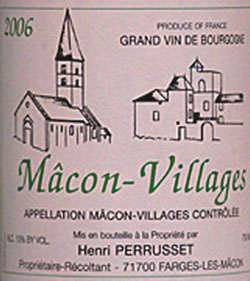 A great French Chardonnay
One of the things I don't like about having to judge wine is that the large majority of wines that I taste, I taste for less than five minutes. Typically, I taste wines in bunches, and because of that I don't have the luxury of being able to see how the wine changes over a period of time or tastes with food, as it does over the course of a meal. Because, after all, isn't that how most wine is consumed? Wines certainly aren't just for show, or are they?
Professional tasters and writers most often capture just a short glimpse of the life of a wine. I have a friend who likes to say that he only drinks wine of which the second glass is better than the first. The only way to do that is to enjoy it over a meal or two. We certainly don't do that when we have trade tastings, unless we go back and re-taste a wine. But quite often that wine is already gone.
I've had countless experiences where a wine just got better and better over the course of an evening's dinner. It may begin demure and quiet, but by the end of the night it is voluminous and outspoken.
I've had wines that have been opened for days and amazingly remained fresh and vibrant. Yet writers think the wine will not age.
I admit to having been wrong about my snapshot of a wine as well. I thought a particular wine was "dead in the water" when we first tasted it. Yet, after two hours I returned to find a vivacious and complex wine that I would have otherwise left for dead. I would have done away with the other bottles in my cellar instead of cherishing them as I do now.
I even wonder about wines that receive lackluster scores from a writer when it is first released. Many wines, as they age, mellow and gain complexity. They have been unfairly judged, in my opinion, and because of it the producers have suffered. How many people missed out on having a wine that is delicious just because it didn't score a 90-plus point rating? It is akin to looking at a jewel from only one side or listening just to the opening movement of a symphony.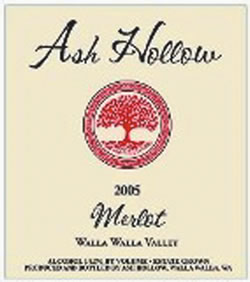 A succulent, smooth Merlot
Mind you, I have no delusions that all wines that are harshly rated are just because they don't show well in that moment. There is still plenty of plonk out there. But how many wines' reputations are diminished for their diminutive ratings?
Then there are wines that many believe are made just for show, just so that at the first taste, the wine is impactful and ready to drink.
Is there something wrong with that? Maybe not, but very often my palate gets tired of these wines very quickly. The taste, however rich and decadent, does not lead to a second glass. Sometimes they are over-stimulating and my palate just can't handle drinking too much of it.
Tastings are exactly that - a single tasting. They are a snapshot in time that allows us only a glimpse at a wine. Some say a picture is worth a thousand words. It's still just one picture.
Alas, time is a luxury too few of us have. I would love to sit around the house over a long dinner to taste some 30 wines. Maybe we should have drink-ins instead of tastings.
Wines that last lead to a second glass: 2006 Henri Perrusset Macon Villages ($15) Chardonnay from France at this price never tasted so good. Pears, apples and a hint of vanilla and a super-clean finish. 2005 Ash Hollow Merlot ($25) This Washington state Merlot is the perfect example of succulence and smoothness that I love about Merlot. It caresses the palate and ignites the senses.
Roberto Viernes is a master sommelier. E-mail
.(JavaScript must be enabled to view this email address)
Most Recent Comment(s):