Telling Little And Big Lies About Wine

By
.(JavaScript must be enabled to view this email address)
Wednesday - August 17, 2011
|
Share

Del.icio.us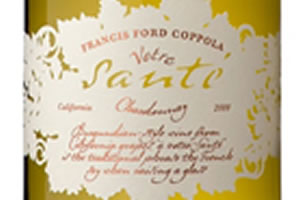 A creamy and round, yet balanced Chardonnay
"You lie."
It's an accusatory statement that gets most people on the defensive, especially if they really are lying. Some may call them fibs or "white lies," but it happens. I shall throw the first stone (at myself) and admit that I have done it, too.
I bring this up because when I go to wine tastings and even some wine dinners, I perceive there is quite a bit of lying going on. The first lie I see at wine tastings is when people are asked whether they like a wine or not. Their words say something different from their body language, and sometimes even their facial expression when they taste the wine. The face and lips are scrunched up like a raisin, and the eyes squint as if the mind is having trouble understanding the statement that was just put into the mouth. It is pretty obvious what their bodies think about the wine. But when asked by the waiter or even more so by the winemaker if they like the wine, they say, "It's not bad," or "It needs to open up." These aren't exactly utter untruths, but how about when you say "it's good" or "I like it." Do you really?
So why did your reaction actually look like you just took a shot of Jaegermeister? Did you stick your tongue out because it hurt to drink? Did that awkward pensive expression on your face really mean "What the heck am I tasting here?" I didn't know people grimaced when they like a wine.
Some wine buyers are even guiltier than consumers of this. Some can mislead winemakers or salespeople into thinking that they will actually buy the wine when they actually won't. Of course, some may use the excuse that they might have felt a little tipsy because they had already tasted quite a few wines before it.
I understand that Hawaii is a very accommodating place. Our culture is not exactly one of conflict. We all try to get along and use the aloha spirit to dispel any possible friction.
Sometime we are just too polite and don't like to say no. But in the wine business, this doesn't help. If you don't like it, say so. Tell us what you really think of the wine. Why don't you like it? What else are you looking for in the wine?
By just glazing over and pretending to like something does no justice to those presenting or making the wine. Everyone needs feedback. Although "This sucks!" isn't exactly what I was thinking. Be constructive, not critical. Perhaps the wine is too tannic for me. Or I don't find enough fruit in the wine. There may be too much oak influence on it. I think the alcohol makes the wine bitter. It may be too light for me. By giving producers feedback, you may inspire them to make something better. You may give a server an impetus to learn more about wine or persuade their management to carry better wines. To this end we would all be better.
And that's no lie.
Recommendations: 2009 Votre Sante Chardonnay ($11) Beautiful white and yellow fruit essences all framed by a sweet vanilla tone. It is creamy and round yet balanced. This is a lovely Chardonnay for the money. 2009 Bouchard Volnay Caillerets Ancienne Cuvee Carnot 1er Cru ($65) Silky and juicy, this is textbook Volnay with elegance and purity. This will age beautifully. The 2009 Burgundies are terrific!
Roberto Viernes is a master sommelier. E-mail
.(JavaScript must be enabled to view this email address)
Most Recent Comment(s):