The Best Of Young Sommeliers

By
.(JavaScript must be enabled to view this email address)
Wednesday - April 23, 2008
|
Share

Del.icio.us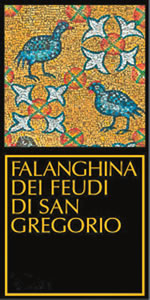 A delicious white from Campania
Since 2002, the Chaine des Rotisseurs has held an annual Young Sommeliers Competition where young (under 33 years) sommeliers from around the country compete in a series of examinations to determine the best of the lot. Preliminary exams are given to prospective sommeliers and only the top candidates are allowed into the regional competition. The competition is administered by the Court of Master Sommeliers and, as a member and a judge, it is my pleasure each year to evaluate the cream of the young crop in our state.
The Chaine des Rotisseurs is an international gastronomic society founded in Paris in 1950 devoted to promoting fine dining and preserving the camaraderie and pleasure of the table. You can learn more about this fine organization by clicking on its website: www.chaineus.org. Not only are members of this organization interested in enjoying everything that food and wine have to offer, but they also are genuinely interested in the well-being of the industry. I truly appreciate their commitment to seeing to it that the younger generation of sommeliers and chefs are promoted through their efforts, and especially these competitions. (Young chefs have their own annual competition called the Jeune Commis Competition.)
Each regional competition winner goes on to the national competition, and that winner goes to the international competition. The top three finalists in the national competition also receive $1,000 in educational scholarship money. In fact, last year's national winner, Drew Hendricks from Texas, also went on to win the international competition.
The competition is composed of four portions. The first is a theory examination, where the competitors are asked questions pertaining to wine laws, production, viticulture, standards, styles and origins.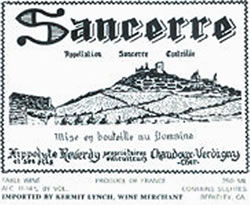 A refreshing Sauvignon Blanc
Second is a food and wine pairing exercise, where the competitor is asked to pair certain dishes with wines from around the world.
Third is a service portion, where they are asked to perform tasks normally associated with wine service in a fine dining restaurant.
Finally, and perhaps the most difficult portion for some, is the blind tasting. Here each competitor must identify the vintage, varietal, origin and quality of six wines within 25 minutes using the master sommelier deductive method. None of these is an easy task.
I believe it is the purpose of these competitions to help our young wine professionals grow in skill and knowledge. Even those who do not win have a better understanding of what it takes to be a top sommelier and what they need to work on if they are interested in pursuing the master sommelier diploma. This in turn helps to increase and improve the level of wine service and knowledge in the state of Hawaii. Many past competitors came from the Neighbor Islands, and many have gone on to bigger and better things. Last year's regional winner is now a sommelier at Bouchon Restaurant in Yountville, Calif. This year's winner, Patrick Okubo, is the general manager of Formaggio Grill in Kailua, and we all wish him well in the national competition.
As the inaugural winner of the competition, I thank the Chaine des Rotisseurs and the Court of Master Sommeliers for all their support and efforts. I am also part of the push for improvement.
Recommendations: 2006 Feudi di San Gregorio Falanghina ($16) This delicious white from Campania fills the glass with tons of tropical fruit with a wonderfully floral finish. It's like a better version of Pinot Grigio.
2006 Hippolyte Reverdy Sancerre ($18) Sauvignon Blanc never had it so good - quite simply refreshing and vibrant. It has the elusive "porch pounder" character.
Roberto Viernes is a master sommelier. E-mail
.(JavaScript must be enabled to view this email address)
Most Recent Comment(s):