The Categories Of Wine Drinkers

By
.(JavaScript must be enabled to view this email address)
Wednesday - February 28, 2007
|
Share

Del.icio.us
I was having a discussion with a friend about wine drinkers' habits - what they buy, how often they drink. We had so much fun coming up with different categories, I just wanted to share them with you. It also got me thinking about the humor in seeing all kinds of reports surveying the market's (that means you) drinking habits. But in the end, I see everyone drinking wine.


This Alsatian
sparkling wine
is a bargain at
$13
1) The price drinker. This is someone who shops only by price. They allot only a certain amount of money for the wine. Usually this is because they drink a lot, which is great!
2) The price-is-quality drinker. This is similar to type No. 1, but believes that because the wine is expensive the wine is better. This is usually a person who believes that it wouldn't be expensive unless it was good.
3) The point drinker. This is someone that follows wine writers religiously. They only drink wines that get 90 points or more.
4) The whatever drinker. I like these drinkers. To them the best bottle of wine is the one that's open - unassuming lovers of wine that simply enjoy wine. Yes!
5) The only-drink-each-wine-once drinker. This is usually the wine geek who wants to try every wine in the world even though they know they won't - but on the other hand likes to say that that they've had a wine even though it's a different vintage just so they can seem more experienced.
6) The mono-varietal drinker. "I only drink Cabernet Sauvignon." Have you heard that before? Not as mundane as you would think, this person drinks anything from anywhere in the world ... as long as it's (fill in the blank).
7) The devotee drinker. "I only drink (fill in the blank) from (fill in the blank)." This one is scary. There is so much variety and quality, why not try something new? Of course if you can afford to drink Petrus, Krug or Romanee Conti all the time, I think I might do that too.
8) The ethnocentric drinker. "I only drink wines from (blank) because that's where I come from." You're thinking this must be a French or Italian drinker, but I've met more than a few Californians that would have words with anyone who mocked Napa Valley.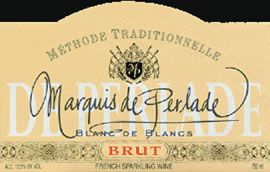 9) The brand drinker. It comes from such and such so it must be good. Or I saw so and so drinking it, it must be excellent. Oh really? Even among the greatest winemakers in the world, there is variation between vintages and even bottles.
10) The wine groupie. This person drinks mostly free wine and is often found following wine-makers, winery owners, representatives and sommeliers around at wine dinners and tastings.
11) The alcohol drinker. They think the higher the alcohol the better the wine, even if the wine burns the inner lining of their stomach.
12) The fanatic. This drinker picks one area of the wine world and studies it to the "nth" degree. This person is often found carrying their own Riedel glass-ware to events. They usually believe in the adage of "one inch wide but a mile deep."
13) The free drinker. They drink wine only if it is available at a meal or an event and don't have to pay for it.
Recommendations for the drinker's drinker: 2005 Foillard Morgon ($20). This is one of the best Beaujolais I've ever tasted. It's a lot like really good Pinot Noir with less tannin. NV Pierre Sparr Marquis de Perlade Brut ($13) This Alsatian sparkling wine made in the Champagne Method is a bargain for the quality. It is utterly refreshing and fun.
Roberto Viernes is a master sommelier. E-mail
.(JavaScript must be enabled to view this email address)
Most Recent Comment(s):