The Difficulities In Rating Wines

By
.(JavaScript must be enabled to view this email address)
Wednesday - December 12, 2007
|
Share

Del.icio.us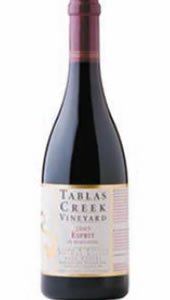 Tablas Creek Esprit de Beaucastel
I have been struggling with myself over the topic of ratings from the day I started in the wine business. For every wine professional you ask about ratings, you will get a different answer. It is really coming to a head for me, because more people continue to ask me to put my own rating on wines, which I have never done. But should I say never?
Because I sell and teach about wine for a living, it is very easy for me to take the protagonist's view of wine ratings. But that is certainly not the end of the story.
Good ratings make it easy to sell wine. That is the reality of things. And the opposite also is true. When a wine gets meager ratings, it is usually hard to sell. Ratings make it possible for wine drinkers who do not have the time or resources to try a huge amount of wine to dwindle their selections to what "experts" recommend, including myself. So it saves consumers time and money. Who doesn't want to do that?
But this system creates a commodity rather than an item that has intrinsic intellectual, artistic as well as hedonistic virtues. Winemaking and vine growing is as much an art as a science. Is a Monet "better" than a Klimt? Is Beethoven "lesser" than Vivaldi?
Yes, we certainly like things more than others, but how about expressing it in those terms rather than numbers?
Few other industries are so influenced by nature's whims. Heaven forbid that there are great wines produced by masterly hands in less-than-optimum growing conditions. Current rating systems also penalize light wines with elegance. Wines that are richer in alcohol and have more liberal new oak aging seem louder and can overshadow those without. It also takes away the possibility for people to find something that they truly enjoy because it wasn't something that the critic liked. There are countless wines I enjoy that others would consider sub-par (read below 90 points) on their rating scale.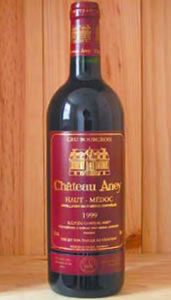 Chateau Aney 'Cru Bourgeois'
Let's get real. Consumers (all of us) have to remember that these ratings are truly the opinion of one person! These critics would be nobodies if you did not agree with their opinions. As I have recommended in the past, find a critic with whom you share the same palate and you will probably come to trust their recommendations.
Alas, for me, I may yet come up with some rating system. I was thinking of rating wines according to how many people out of 100 would like the wine. But then, I would have to presume to know what everyone likes. Is there really a wine that can please everyone? I could always do smiley faces or put different expressions on the faces. Someone may sue me for trying to market to underage drinkers.
Or how about color codes? That really wouldn't work for people who are color blind, though, and supposedly the human eye can detect millions of different colors. I don't want to have to work that hard. Am I really going to ask people to tell the difference between chartreuse and lime green?
I also thought about showing how much of a glass I would drink of it. To the rim, of course, would be the best, and a dry glass would be the worst. That doesn't sound too bad, does it? But how many levels in the glass should I have? I guess it depends on how big the glass is. And is the glass half full or half empty?
Eventually, everything I come up with would still be distilled down to a number. If you have a recommendation on how to rate wines without numbers, please feel free to e-mail me. I may just use it.
Recommendations without ratings: 2003 Chateau Aney 'Cru Bourgeois' ($20) is a delicious blend of Cabernet blend from between Margaux and St. Julien. It has pretty, overt tones of cassis and dried cherries and finishes with a resilient flavor of mocha and earth-smooth and inviting. 2005 Tablas Creek Esprit de Beaucastel ($39) This blend of Rhone varieties comes from one of the best organic vineyards in all of California. It is wonderfully deep and complex and is a real show-stopper.
Roberto Viernes is a master sommelier. E-mail
.(JavaScript must be enabled to view this email address)
Most Recent Comment(s):