The Importance Of Good Wine Service

By
.(JavaScript must be enabled to view this email address)
Wednesday - August 11, 2010
|
Share

Del.icio.us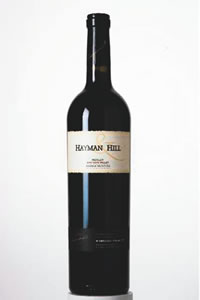 Great with grilled red meat
I was waiting an hour for a friend for dinner at a local restaurant. We got our times mixed up and he thought our dinner reservation was an hour later, so I had plenty of time to play BrickBreaker on my phone.
I also had time to notice how the sommelier in the restaurant went around the room suggesting interesting options for wines that went well with the food, and one return guest even mentioned how he was so pleased that the last time he was here, he was "turned on" to something new.
How many times has this happened to you in a restaurant?
I would dare say that it rarely happens in Hawaii. First of all the "sommelier" or wine steward is almost an extinct species despite the huge concentration on hospitality in hotels and restaurants.
We do have wine buyers who double and triple as managers or servers and can assist guests in selecting a great wine or lead them to a discovery that they may never have found otherwise. But dedicated wine specialists in restaurants are rare, and most restaurateurs will tell you that they just aren't feasible because of the expense of having one and the investment that they might need to make in the beverage program.
Secondly, most waiters these days see themselves as order-takers rather than salespeople. But when they are working in the restaurant dining room, they are in essence on their sales floor. Their menu and wine list are tools that allow them to make a living. The better they are at selling these things, the more money they can make.
What stands in the way of most restaurateurs and their staffs is the same thing that hinders many wine consumers: intimidation. Wine can be daunting. There is plenty to learn and so much to taste.
But wait, that sounds like fun to me. Learn, taste, have fun and be better at my job? That makes sense to me. But many look at wine as a luxury good. And while it is true that wine can be luxurious, it certainly does not have to be elitist or exclusive. There is too much of that in the wine world. Some people think they must have a great palate to enjoy and appreciate wine. That's hog-wash. As long as you find something you like and enjoy it with what you are eating, that's what counts.
So how do we make wine friendlier? One way is to make it more accessible. I don't mean more easy to find, I mean make it less expensive. Offer guests better wines by the glass so they don't have to order a whole bottle to find out if they like it or not. Note that I said better wines, not more wines. The more you have, the more it can sometimes become confusing and, yes, daunting.
I always recommend to restaurants to keep their markups low so people will drink more wine and have a better experience. Another way is to educate the staff as much as possible. The more educated the restaurant is, the better service it can provide. Encourage tastings and offer wine flights or smaller pour quantities so guests can try more items without having to spend too much money. Make sure the wine list is clear and concise. Make it easy for guests to find what they are looking for. And never, ever embarrass guests when they make a mistake or obviously do not know what they are talking about.
Instead, educate them and help them make a better decision.
Restaurants would be savvy to pay close attention to their beverage programs and educating their staffs. It's part of pleasing patrons and building a better business. Kudos to those who make this a priority. You never know who might be waiting at the table all alone just waiting for a friend.
Recommendations: 2008 Hayman & Hill Cabernet Sauvignon Reserve Selection Cabernet Sauvignon ($15) This wine over-delivers with big, sweet blackberry notes melded with toast and vanilla. It has plenty of structure and would be great with any grilled red meat. A terrific value. 2005 Neyers AME Cabernet Sauvignon ($75) This is a knockout wine with gargantuan flavors of mulberries, cassis, blueberries and sweet vanilla. It provides that wow factor that everyone is looking for in a 100-point wine.
Roberto Viernes is a master sommelier. E-mail
.(JavaScript must be enabled to view this email address)
Most Recent Comment(s):