The Joy Of Christmas In A Bottle Of Wine

By
.(JavaScript must be enabled to view this email address)
Wednesday - December 21, 2011
|
Share

Del.icio.us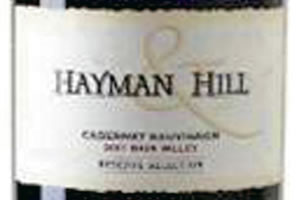 One of the best Cabernets for the money
I'm a bit tired of and/or over-stimulated by all the advertising and promotions of Christmas. Aren't you? Everywhere I look, there is a Christmas SALE. "The more you spend, the more you save. But wait, there's more." So I am not going to overload you anymore with the latest greatest gift to get your best wine-loving friend or family member. I've been recommending wines all year.
Here is a break from all the Christmas mayhem and stress. I give to you a simple reminder of the joy of Christmas that can be found with, in or around a bottle of wine.
One of the things that Christmas reminds me of is Gratitude the heartfelt thankfulness that I am so blessed to have my family, health, friends and job(s). Many of us give wine as a gift throughout the year to show others gratitude for jobs well done, favors, to show someone they are appreciated. Many are less cognizant that many winemakers are very thankful that we buy their wines. They appreciate that someone enjoys the product of their toils, challenges and effort. I am sure as you read this you can think of many things that you are grateful for as well. Perhaps you will celebrate that gratitude with a bottle of wine with that special person. I am also so grateful that I am fortunate enough to be able to drink the world's great wines.
This leads me to Generosity. I have been the recipient of some of the most generous wine lovers anywhere. They have shared with me their treasures, wines that I could never replace or think of paying for on my own. I have a dear friend who loves to put together terrific dinners with fabulous wines, and he is often quoted as saying that the cornerstone of it all is "the generosity of all those that participate." Wherever we enjoy great wines, there is someone's generosity. It's easy to make friends when you bring great wine, and it's easy to know why, too. But generosity is not measured only in the amount of points or the value of the wine. It also can be measured in the quality of time spent around the bottle of wine as well.
I don't know about you, but when I get together around some great bottles of wine there is always Laughter and Mirth. It may be part of the side effects of the alcohol, but the tongue is loosed, jokes are flying and smiles are everywhere. Who wouldn't want to do this on a regular basis? At some point the wine is secondary as the friendship and conversation become just as pleasurable, if not more so, than the wine. Then sometimes the wine brings your attention back, especially if it is really good or great. You have to tell everyone how good it is! And your friend looks at you and says, "You're such a wine geek!" And you laugh some more.
Conviviality is a word I like to use when thinking of all that surrounds wine.
The feasting and enjoyment of life is a prevailing theme when it comes to wine. The experience of the wine that you share with friends, family and more is something that brings people together. It spawns relationships, good will and a sense of happiness.
Now aren't these things part of what Christmas is about?
Last-minute Christmas Wine Recommendations: (High) 2008 Staglin Family Cabernet Sauvignon ($160) One of the thickest, richest and smoothest Cabernets I've tasted from the 2008 vintage. Simply hedonistic and powerful. (Mid-range) 2008 Justin Isosceles ($65) One of California's best Bordeaux blends. Complex, inviting and almost never disappointing. (Budget) 2008 Hayman & Hill Cabernet Sauvignon Reserve ($14) One of the best Cabernets for the money and from Napa Valley.
Roberto Viernes is a master sommelier. E-mail
.(JavaScript must be enabled to view this email address)
Most Recent Comment(s):