The Other Bubbly From Italy Sparkles

By
.(JavaScript must be enabled to view this email address)
Wednesday - June 08, 2011
|
Share

Del.icio.us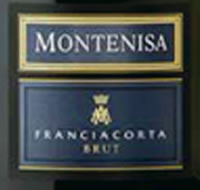 Loaded with creamy flavors
I'm a sparkling wine fanatic. so a friend of mine asked me, "What is the Krug of italy?" First i had to honestly say that there is no Krug of italy. but there is more to italian sparkling wines than Prosecco alone.
Let me introduce you to Franciacorta.
Franciacorta (pronounced frahn-chuh-core-tuh) is a DOCG (Denominazione di Origine Controllata e Garantita) in the state of Lombardy.
DOCG is the highest level of appellation within italy and it has been given to this region and its wine. but unlike some of Italy's more famous regions where the reputation of their wines has been cultivated for centuries, the history of the sparkling wines of Franciacorta is quite recent. it was only in 1961 that an intrepid winemaker by the name of Franco Ziliani created sparkling wine from grapes grown in the zone. it became an instant success. From a mere 3,000 bottles in its inception to more than 6 million bottles produced today, one might say it has exploded.
Today, Franciacorta can only be produced from two of Champagne's major varieties: Chardonnay and Pinot nero (Pinot noir, to some), with the addition of Pinot bianco. but what separates it from the rest of the sparkling wines of italy is that it is produced with the same quality method as Champagne, known in italy as Metodo Classico. but with typical Italian pride and a nose to the French, the italian wine law requires a non-vintage Franciacorta to be aged a minimum of 18 months on the lees instead of the prescribed 15 months in French wine law. but again, in typical italian style, a vintage Franciacorta must be aged a minimum of 30 months on the lees versus Champagne, which requires 36 months. Pronto?
The difference in quality in comparison to Prosecco is stark. the length of lees contact as well as the secondary fermentation in the bottle creates a completely different wine. the all-important bubbles are finer; the flavors are more complex and refined.
Ca del bosco is the first name to know when it comes to Franciacorta. From the Cuvee Prestige all the way to the Cuvee Annamarie Clementi rose, the entire range is filled with consistent quality. Perhaps my favorite of the bunch is the saten, which is produced only as vintage Franciacorta and made only from Chardonnay and Pinot bianco. it is mellow and refined with a richness that approaches many Champagnes.
Antinori also has staked a claim of quality with its Montenisa Estate in Franciacorta. the Montenisa Brut is quite nice with notes of citrus and mineral, and loaded with creamy flavors. Bellavista is another estate that screams quality. its Cuvee Brut is a great introduction to Franciacorta, with intense aromas of zesty citrus and peaches that lead into the palate for an invigorating splash of flowers and grapefruit.
Franciacorta is a lovely alternative for Champagne drinkers. in fact, the top Franciacorta would put down many Champagnes. they are worthy sparklers to help in revelry and celebration.
Roberto Viernes is a master sommelier. E-mail
.(JavaScript must be enabled to view this email address)
Most Recent Comment(s):